Problem report

Minor
Sprint 57 (Oct 2019), Sprint 58 (Nov 2019)
Currently there are only two available options with no parameters, but they are configured using usual drop-down + Add button + dynamic list. As a result there is a possibility to try adding same operation twice. If someone does so he/she will see an error: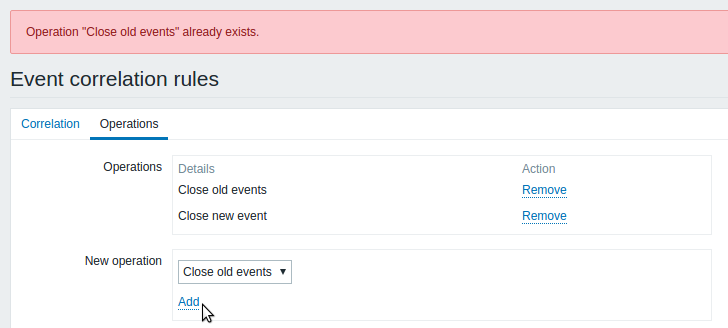 Exposing erroneous options in user interface creates really bad user experience.
Common sense suggests that two check boxes (Close old, Close new) or three-way radio button (Close old / Close new / Close all) would have done a better job.