Incident report

Critical
We have SNMP V3 metrics to go up from Stormshield devices.
The metrics go back correctly to the snmpget from the Zabbix server as below.

 These values are not displayed in the frontend.

The configuration of the remote machine: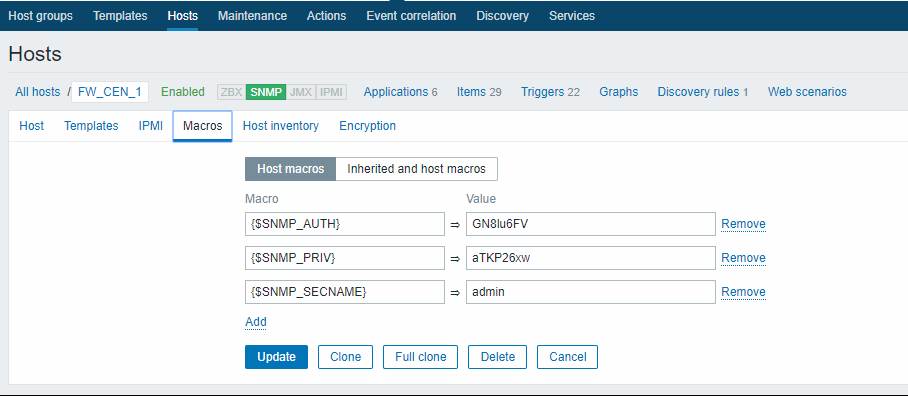 Authentication error on all metrics:

We have other Cisco and Alcatel devices that work perfectly in SNMP_V3.
Can you help us find the solution to this problem?
Thank you in advance for your assistance.
Support AIT.