Type: Incident report

Priority: Minor

Affects Version/s:

3.0.25

Environment:

HP DL385p Gen8 AMD 4 Core 3.5 Ghz


Sprint:

Sprint 51 (Apr 2019), Sprint 52 (May 2019), Sprint 53 (Jun 2019), Sprint 54 (Jul 2019)
Steps to reproduce:
Use "proc.cpu.util" to monitor CPU used by a process.. Causes Spike in CPU Uitlization on the monitored server by the zabbix agent collector process
Even after disabling the Item - CPU does not go back to "Normal" until I recycle the Zabbix Agent.
CPU Normal - Item disabled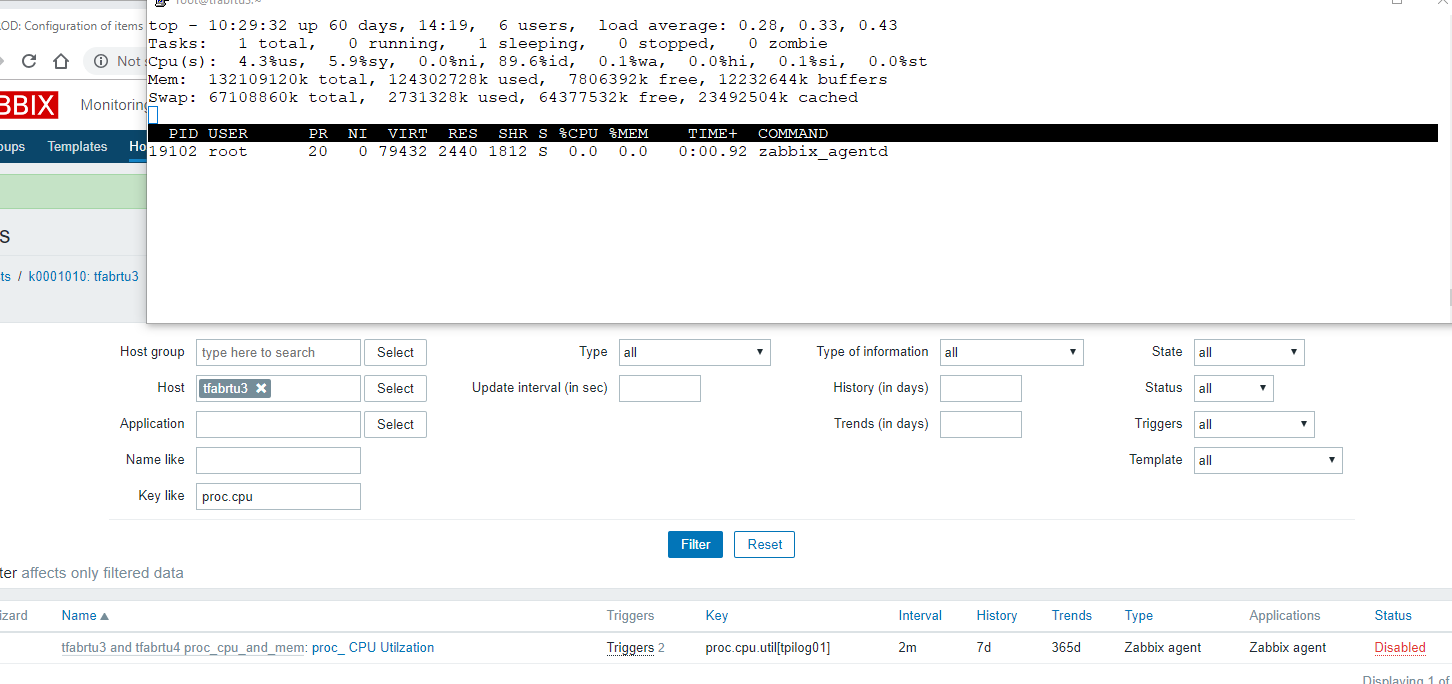 CPU Spiked - While Monitoring the process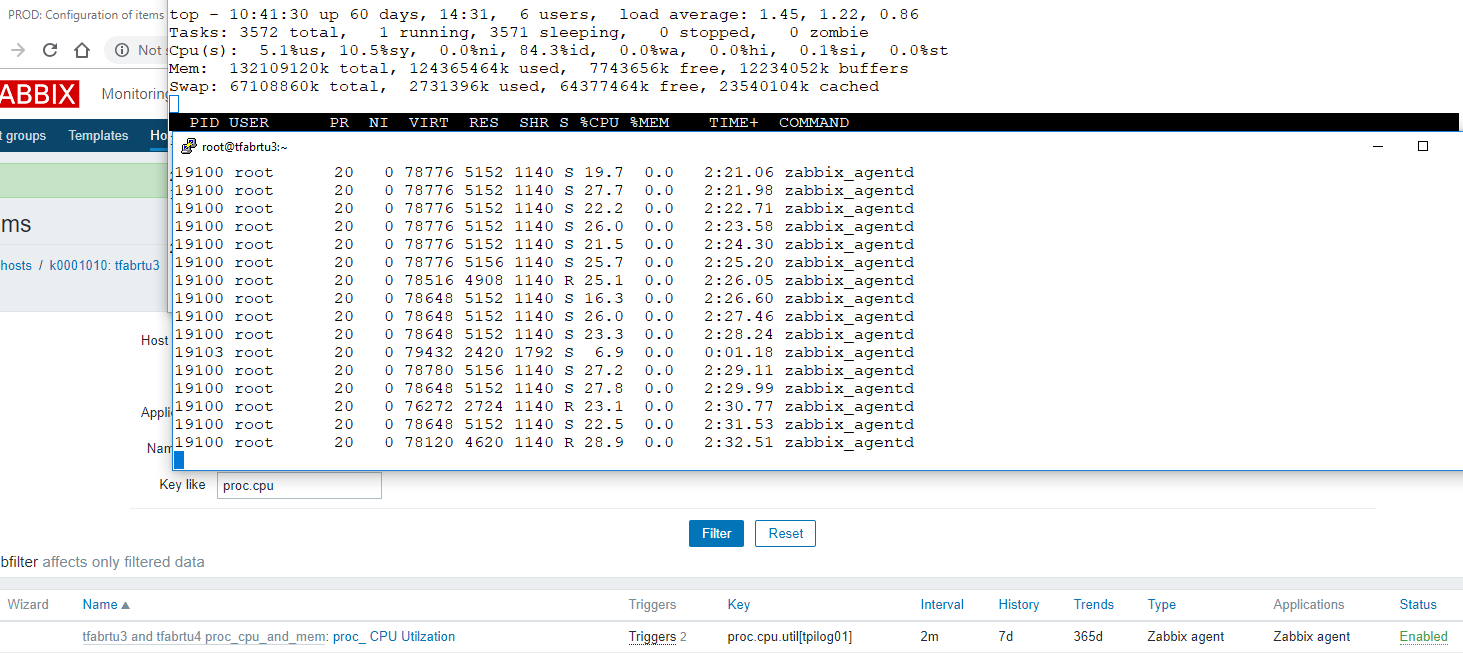 See screenshot...
Expected:
See screenshot....
See attached patch file...