Problem report

Trivial

Running Zabbix on a RHEL 7.3, 8GB, 4 Core

PHP 7.2.19
MySQL 8.0.16
Sprint 57 (Oct 2019), Sprint 58 (Nov 2019), Sprint 59 (Dec 2019), Sprint 60 (Jan 2020)
We're facing a problem regarding Web Scenario Steps.
Whenever we try to edit a step it accuses of incorrect value for httpstepid. 

As I could see the httstepid passes through a int32 verification step which fails cause the id is 4004000000001140. When i check the database for the httstepid type it says it's a bigint (20)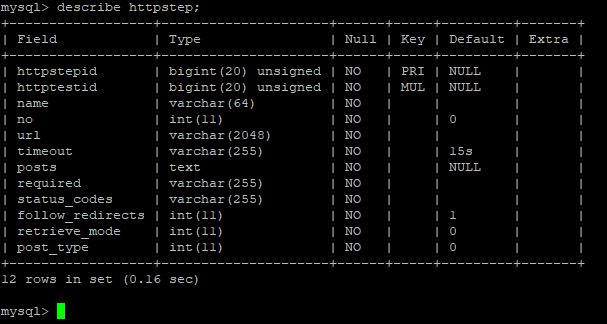 We recently updated our Zabbix Server from 3.4 to 4.2 and mysql from 5.4 to 8.0.16.