Type: Incident report

Priority: Trivial

Labels:
**SAML authentication successfully set up through Okta: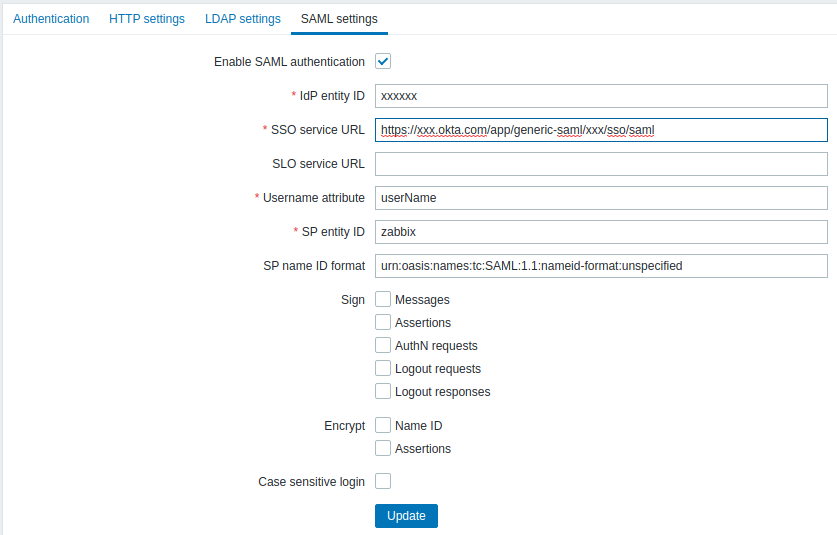 Okta Relay State URL: https://zabbix.xxxxxx.org/zabbix.php?action=dashboard.view
User trying to access Zabbix through Okta sees this:

However, I can see that the user has successfully authenticated and Adminstration > Users shows that the user is online.
When the user tries a 2nd time to open Zabbix from Okta they are successfully logged in and redirected to the dashboard (as specified by the Relay State URL).
Process repeats when user logs out through Zabbix UI.