Type: Problem report

Priority: Trivial

Affects Version/s:

5.0.2

,

5.0.3

Labels:
Steps to reproduce:
IFRs Tested:

Kubernetes with PostgreSQL
AWS with MySQL ( RDS ): 2 ZabbixServer/Frontend.
On both IFR, tested with zabbix 5.0.2 and 5.0.3

Create a ITEM type "zabbix_agent" in a host with interval "1minute", example key:
net.tcp.listen

[7777]

Create a trigger that check this new item and configure "PROBLEM event generation mode" with "Single" type.
When the trigger is on Problem, you will see that is showing multiple times.
Result: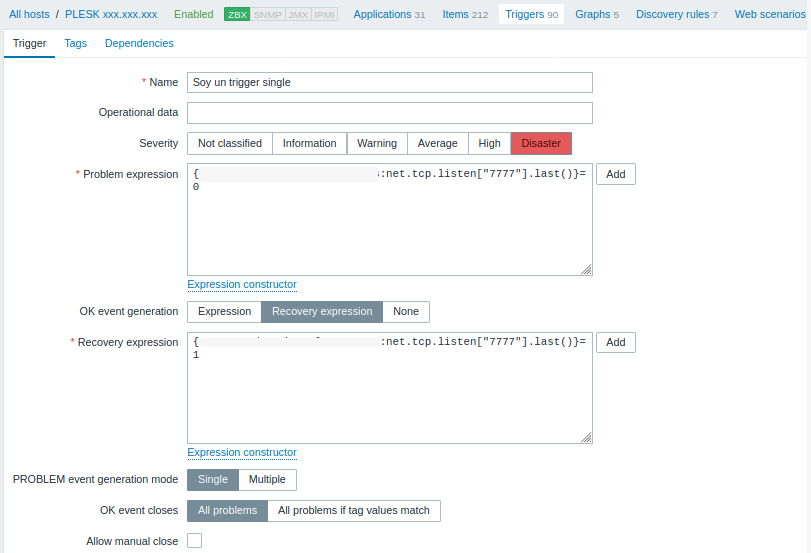 Expected:
Only one Event should show in Problem dashboard. This functionality is like "Multiple" type of trigger.

I tested the same with Zabbix4.0, and Zabbix3.0 and work correctly.
I created too a post in forum " Zabbix Troubleshooting and Problems".
https://www.zabbix.com/forum/zabbix-troubleshooting-and-problems/407725-triggers-with-single-problem-event-generation-mode-show-multiple-times-zabbix-5-0