Problem report

Trivial

5.0.6rc1

,

5.2.0

,

5.4.0alpha1
We do use webkit prefixed scroll bar styling - that takes effect in chromium based browsers regardless of OS. The same should be done in case of FireFox.
The z-select component, developed in ZBX-17877 fixed FF case, by adding extra right padding on list items. That fixed issue in FF(linux) but not in FF(Windows).
Instead – the above described changes should be reverted and scroll bar styles should be fixed.
pay attention to various themes
check if possible to override system scrollbar in Safari, else add extra padding if needed.
The initial issue is observed in this screenshot (z-select component in FF in Windows):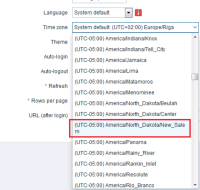 The proposed fix is to update scrollbar style system wide.
For comparison, below see how current FF(linux) and Chrome(linux) renders system overview widget: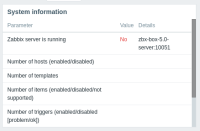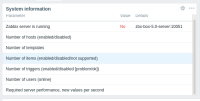 Useful links: