Problem report

Trivial

5.2.0

,

5.2.2rc1

,

5.4.0alpha1
Sprint 77 (Jun 2021), Sprint 78 (Jul 2021)
When try to delete saved filter from active timeselector tab, filter tab is still displayed as existing. 
Steps to reproduce: 
1) Create new filter in Monitoring->Problems. 
2) Choose "Show" field as "History".
3) Go to timeselector tab
4) On active filter tab click gear icon. 
5) Press delete button on appeared popup. 
Result: 
Timeselctor tab disappear. Filter tab still exists.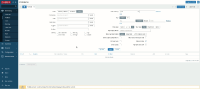 Expected:
Saved filter removed.