Problem details:
We are polling our devices using SNMP v3 from different ZABBIX proxies and we are facing a weird issue on all our hosts about their availability status on ZABBIX dashboard.
For new added device, it works as expected (availability is shown) but after some days, we cannot see anymore availability status for this host from ZABBIX dashboard.
However, it continues to collect data without issue.
Environment:
SNMPv3
2x active proxies

Result:**
See screenshot below when issue occurs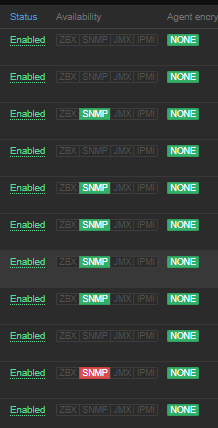 Expected: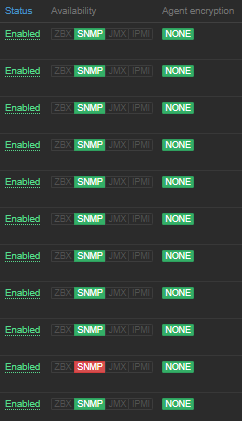 Workaround:
Restart ZABBIX server service