Problem report

Trivial
Steps to reproduce:
1) Go to monitoring->problems (or hosts)
2) Create new filter.
3) Make changes in newly created filter.
4) Check, that tab name now italic with asterisk.
5) Go to HOME tab.
6) Refresh page or press F5.
Result:
Saved filter name now without asterisk. all changes in filter - disappeared.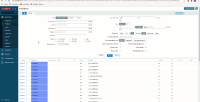 Expected:
Changes in filter still exists.