Problem report

Trivial
Problem description: Previously before specifying a name for a new dashboard the breadcrumbs of this dashboard contained only a link to the list of dashboards: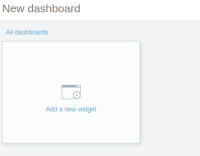 After implementation of ZBXNEXT-6291 breadcrumbs also contain the default dashboard name, even when the name of the dashboard is not defined yet: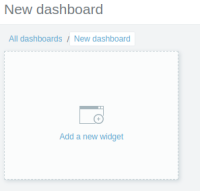 Basically now this breadcrumb works inconsistently between 5.0 (and older) version and 5.2 (and younger) version.
Steps to reproduce:
Open the list of dashboards in Monitoring => Dashboard
Click on "Create dashboard" button
Result: in the opened new dashboard view breadcrumb already contains the default dashboard name ("New dashboard").
Expected: the breadcrumb should not contain the default dashboard name until the dashboard name is defined and the dashboard is saved.