Incident report

Trivial
Hi Zabbix DEVs,
I wanted to note down in a seperate issue from ZBXNEXT-5868 that at the moment it is very confusing that Host level and Template level value mappings can have the exact same name. Especially since these can both contain different values. For example:
Template level: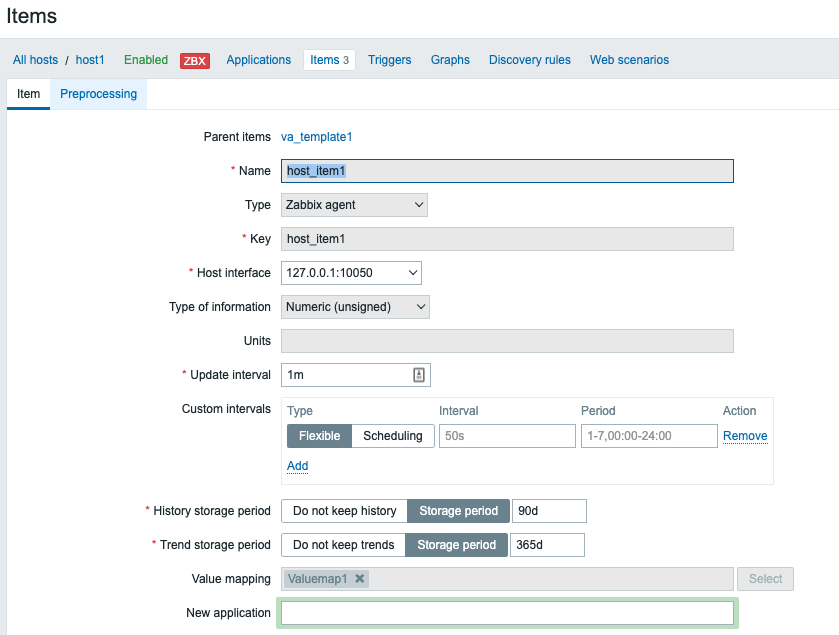 Host level:
In my opinion this is a major issue in terms of usability, how will Zabbix Users that do not have knowledge about internal Zabbix structures know which one to choose?
It has been noted by several prominent Zabbix community memeber that this new implementation might confuse Zabbix users. It seems Zabbix is set on their way of implementing the current setup of non-inherited template/host level value mappings.
If that remains the case, it should at least be very clear on what a user is configuring/looking at.
How to fix this?
1 - Implement the inheretance between template/host level value mappings.
2 - Indicate if it's a host or template level value mappings, for example by adding host: or template:
Kind regards,
Nathan