Problem report

Major
Steps to reproduce:
Use Agent2. Create item with nonexistent service using key service.info (e.g. service.info

["test",state]

)
Click Test button and next Get value
Result: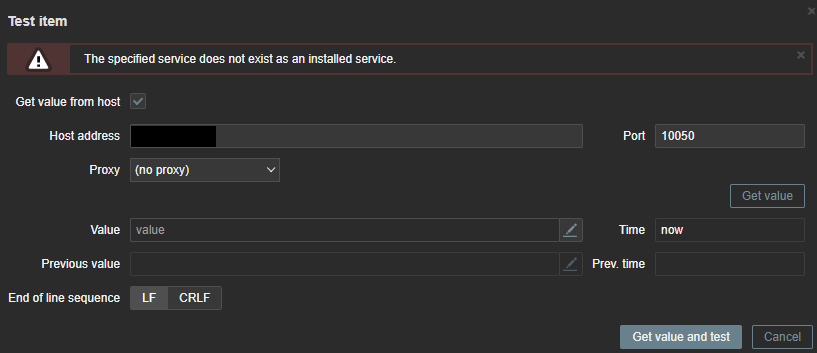 See message "The specified service does not exist as an installed service." and missing value
Expected:
Documentation (Windows-specific item keys [Zabbix Documentation 5.0]) says that there should be 255 value for nonexistant services, but I get error. Monitored host is Windows Server 2019 x64 with Zabbix Agent 2 (version 5.0.9). Zabbix Server version is 5.0.9.
Additionally can you advise how to trigger action if on new Windows host there isn't specific service?
duplicates

ZBX-19565 Zabbix Agent 2 on Windows is not able to monitor not existence of service

Closed