Problem report

Trivial
Steps to reproduce:
Navigate to Configuration -> Hosts.
Click on "Discovery" link for one of the hosts presented in the list.
Click on "Create discover rule" and create the LLD rule with any settings.
After create, in appeared list of LLD rules, click on "Item prototypes" link for the created LLD rule.
Click on "Create item prototype" and create item prototype without applications.
After create, in appeared list of item prototypes set check mark for your created Item prototype and press "Mass update" button.
Set check for the point "Application prototypes".
In appeared interface press on "Select" button.
Result:
See screenshot: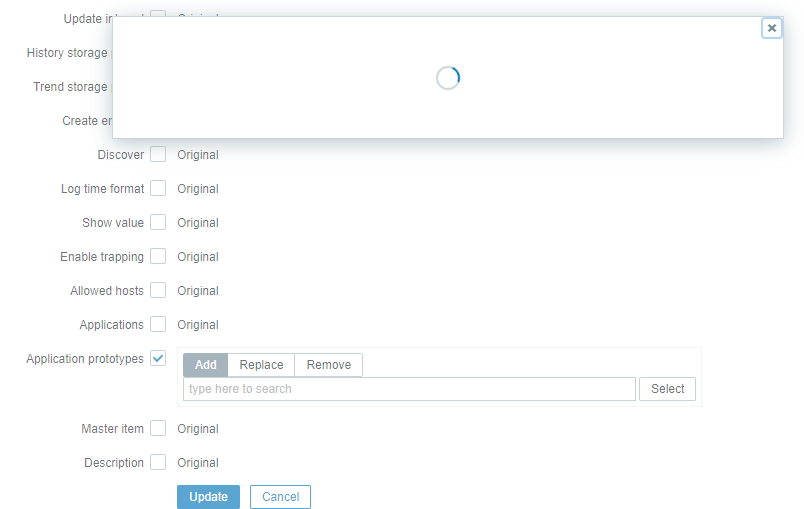 See console of your web browser: 500 HTTP error occurs.
See error message in web server's log file: "Undefined variable $records..".
Expected:
Popup with empty application prototypes list is displayed.