Problem report

Trivial

Resolution:

Cannot Reproduce
Steps to reproduce:
Install Zabbix 5.2.x
Upgrade to Zabbix 5.4.0
Import the updated template from the 5.4.0 branch: zabbix/templates/classic/template_app_zabbix_server.yaml
Check all boxes, except for Template Linkage
A diff is shown, with a bunch of removals and adds.
Import
Confirm "Delete all elements that are not present in the import file?"
Error is shown:

Graph with name 

"Zabbix data gathering process busy %"

 already exists in graphs or graph prototypes.
Result:
See screenshot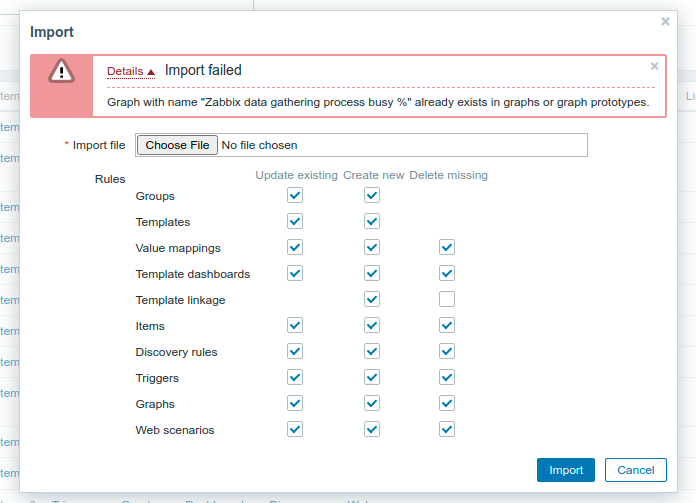 The import succeeds when "Graphs" is unchecked.
Expected:
Successful import where the graphs will be deleted first, then re-created using the templated values.