Documentation task

Trivial
Steps to reproduce:
The documentation for implementing vmware monitoring states that we should use the following macros 10. Virtual machine monitoring [Zabbix Documentation 5.4]
Result:
VMware Monitoring does not work.
Template "Template VM VMware" expecting it to be $VMWARE.URL, $VMWARE.USERNAME and $VMWARE.PASSWORD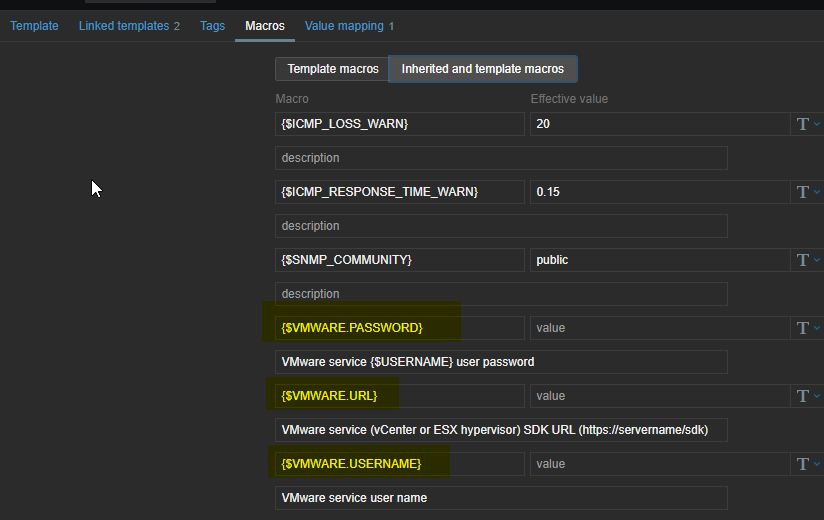 Expected:
Either fix documentation or update of default vmware template.