Problem report

Minor

5.0.16

,

5.4.5

,

6.0.0alpha4
Hi devs,
As the title states, it's not possible to export template with a Web Scenario where Kerberos authentication is used.
We create a template with a simple test scenario: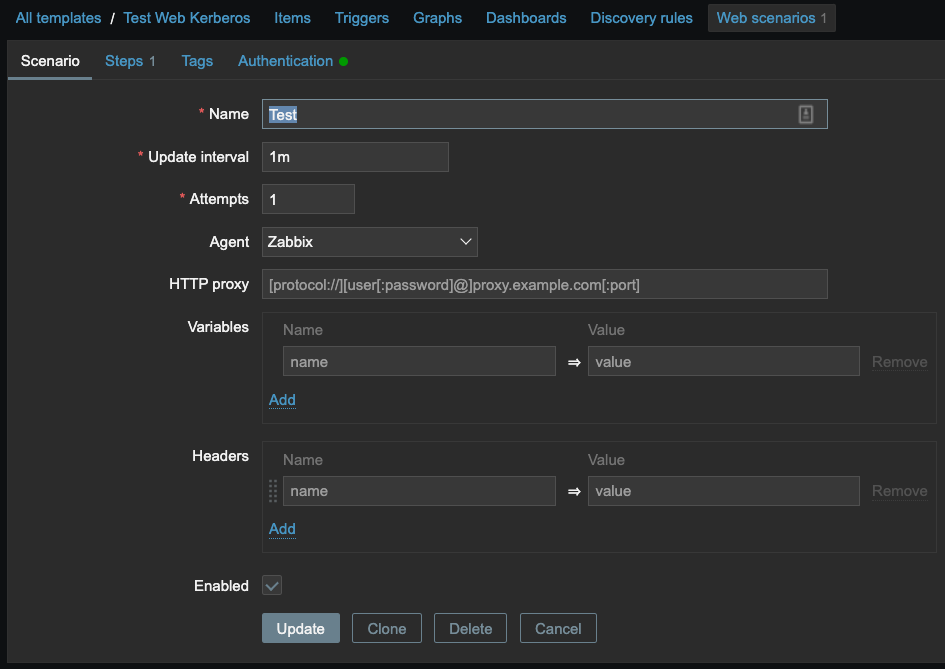 On the Authentication tab we add the following: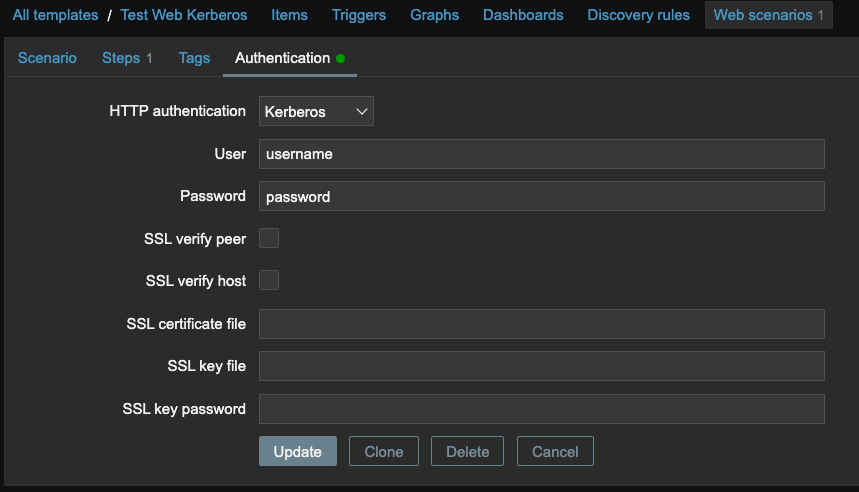 We add a test step to make sure we can save the template: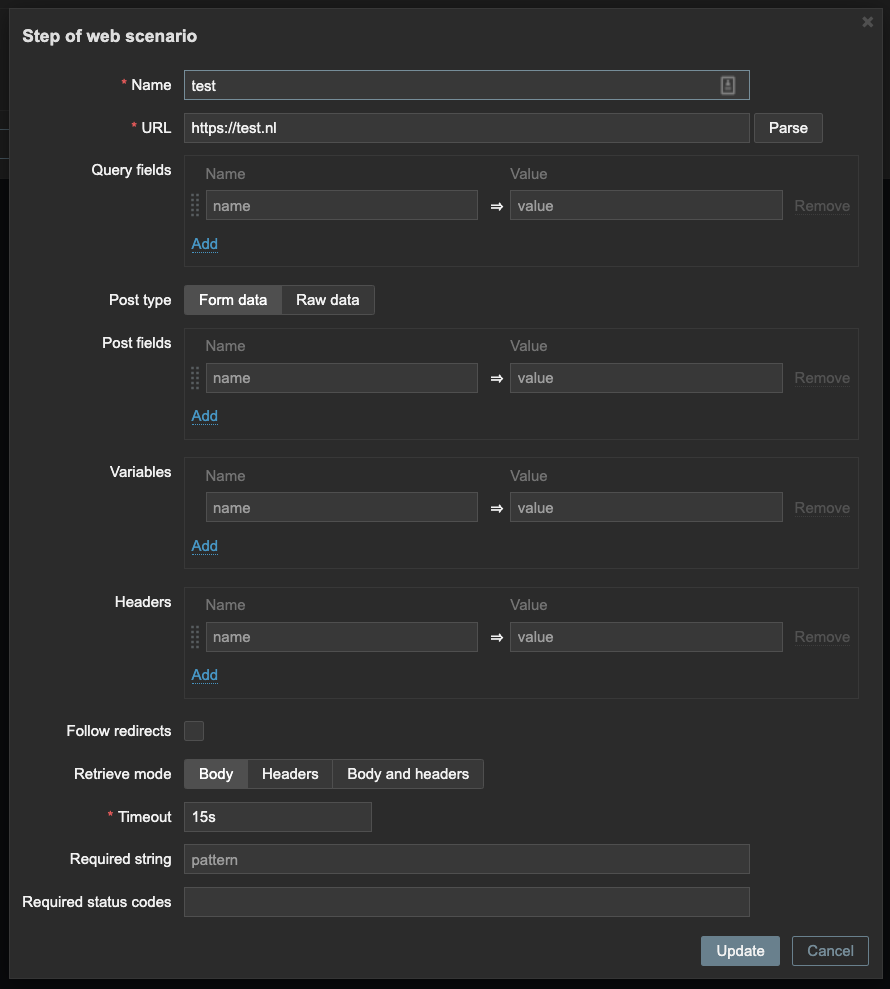 That's it. Now if you try to export the template in Zabbix 5.4.4 all that happens is the page flickers and nothing is exported. In Zabbix 5.0.1 we can see the following:

Seems like something is not going well here.