Problem report

Trivial
Steps to reproduce:
Set OS Linux template to a host
Check host screens and select "System performance"
Result:
The "System performance" screen is set to have 2 columns.
But for example "Disk space usage" is set to use max 3 columns.
This is causing graphs like CPU load etc. get out of screen, which reduces usability of the screen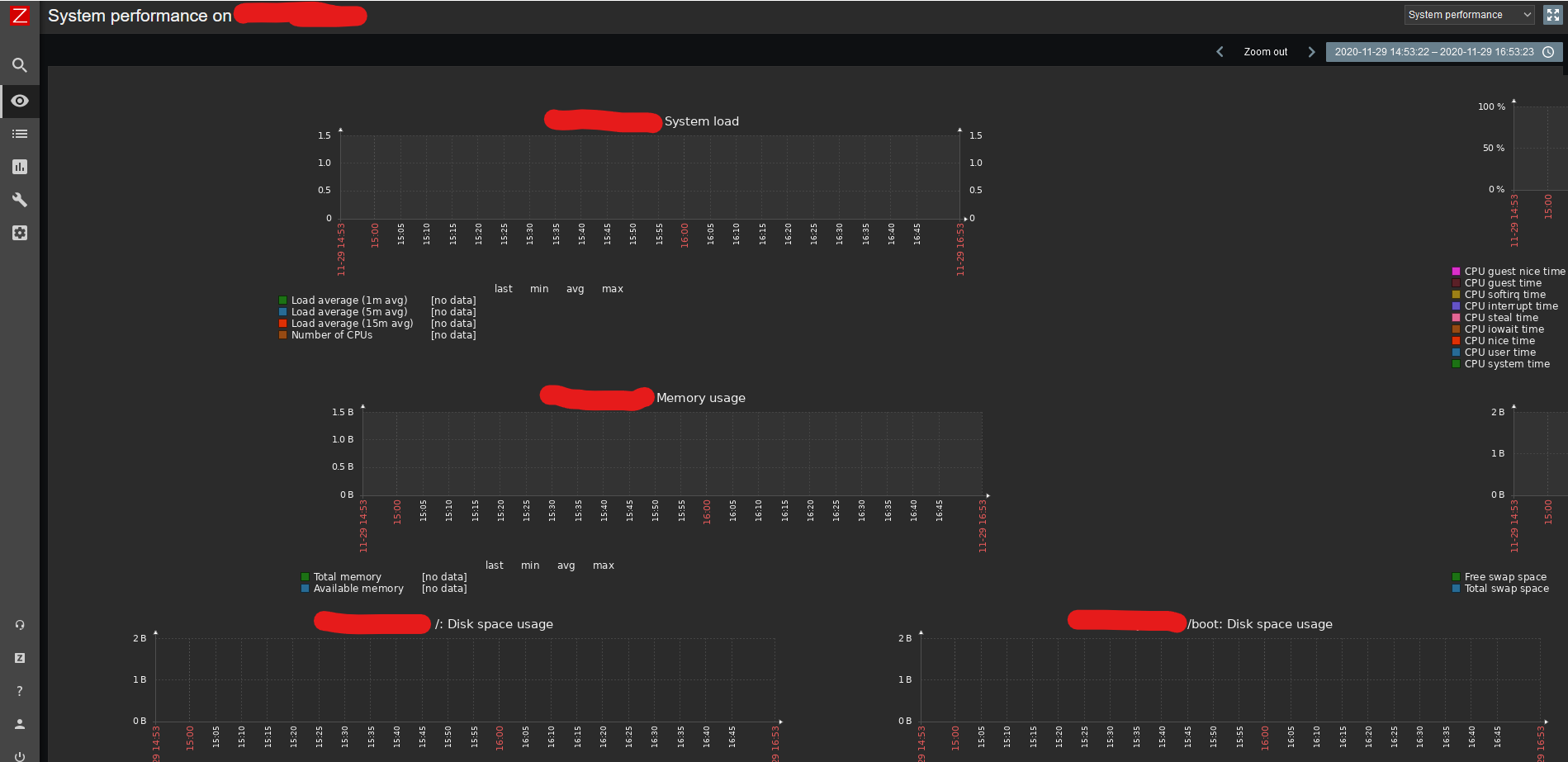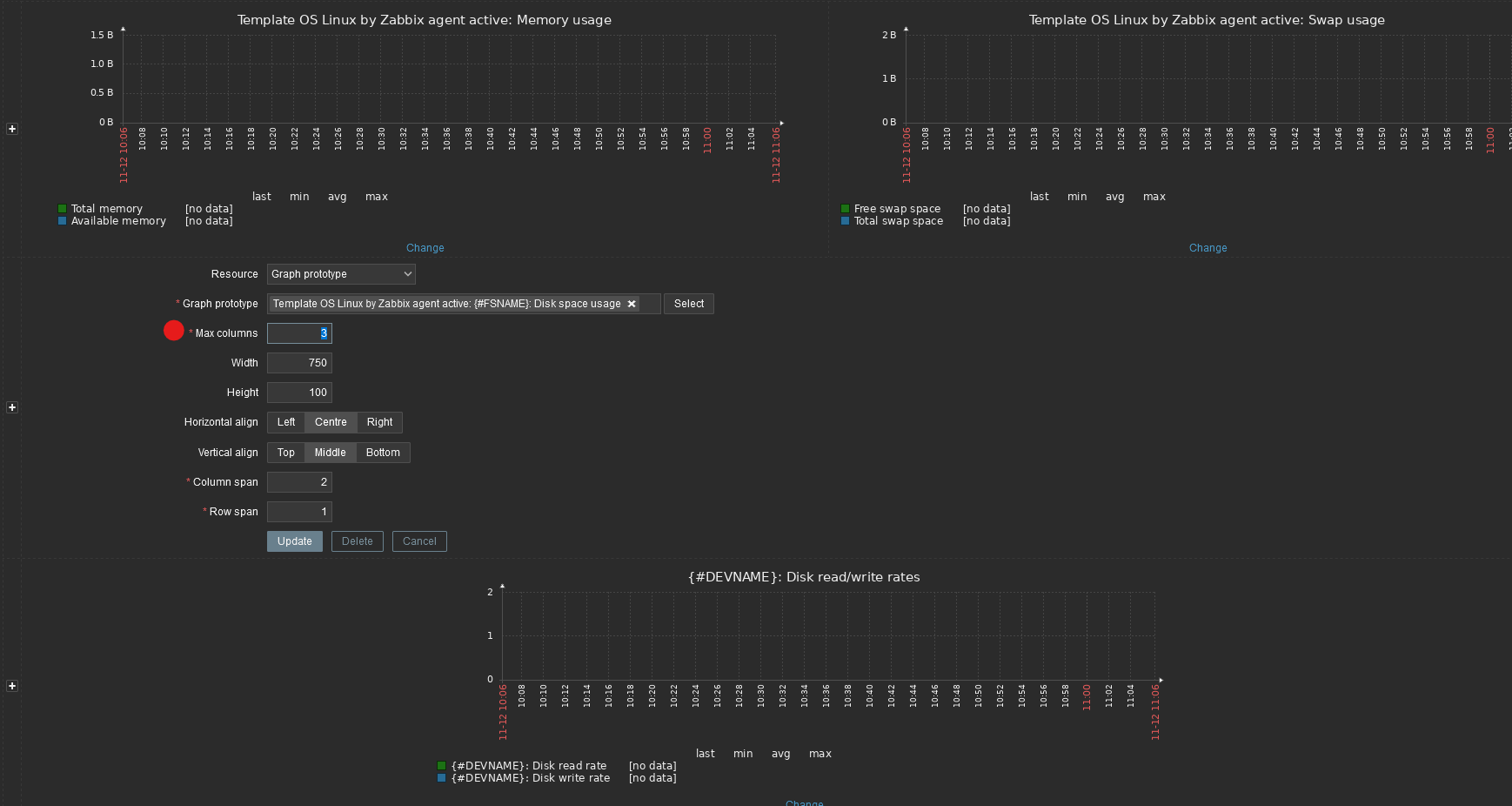 Expected:
I expected the template setting to override the item setting if the template setting is smaller than the item setting.
See expected view: