Problem report

Trivial
Sprint 83 (Dec 2021), Sprint 84 (Jan 2022), Sprint 85 (Feb 2022), Sprint 86 (Mar 2022)
Steps to reproduce:
Create script.
In Description field add something in one line. Then press several times enter. And write again something on one line. Then again press several times enter.
Add script.
Navigate to audit logs.
Result: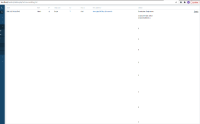 Expected:
Maybe not this long text. Maybe some Description field limits in audit log. 
This can be checked not only in scripts but everywhere where Description exists.