Problem report

Trivial
Created a service called "service root"on Services -> Services.
Create child rules as needed.

Create a service action called "send telegram" on Services -> Service actions.
Try to add a condition based on Type "Service" linking the service created previously.

Select the service "service root". The screen gets stuck and the service is not added to action.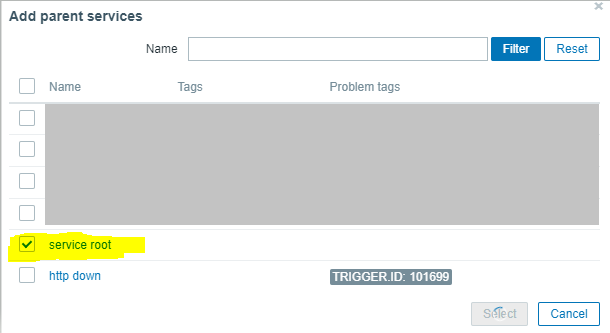 Chrome developer tool shows this error: