Incident report

Major
It happened after ZBXNEXT-7115 change.
In the past we used positional variables in web scenarios and it's quite possible that they are still there.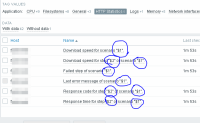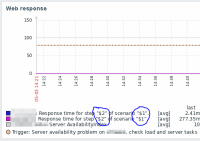 would be better if they would be converted by server automatically during db upgrade.
If not, here is a workaround - open such web scenario and just update it. All item names will be converted on such update and the positional variables will be changed to fixed values.
It's possible to find such outdated scenarios by SQL:
select hostid, name from items where name like 

'% scenario "$1%'

 order by hostid;

Maybe this small issue should be reflected in documentation.