Problem report

Trivial

Ubuntu 20.04 Server, POSTGRES Database
Steps to reproduce:
Check both nodes in 2 VM Zabbix 6 HA cluster are working
Notice Zabbix Alarms "Change in system" on localhost, meaning MASTER cluster node has changed
Something impossible has just happened.  MASTER Node restarts itself, MASTER Role is changed to slave.
Result: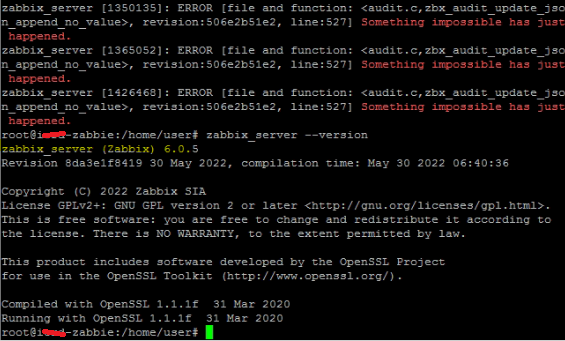 Expected:
See screenshot....
See attached patch file...
Similiar issue here - https://support.zabbix.com/browse/ZBX-21058
part of

ZBX-21058 zabbix_server [1106328]: ERROR [file and function: <audit.c,zbx_audit_update_json_append_no_value>, revision:3d787ff402e, line:527] Something impossible has just happened.

Closed