Problem report

Major

Windows client with cybereason sensor installed
Hi!
The way the msi installer works right now is to check if
windows firewall is active
zabbix agent is active
where zabbix agent is installed
and again, if it's active
These checks are executed in an external cmd console. Actual av / edr software detects this and prevents the execution, resulting in this message of the zabbix agent installer: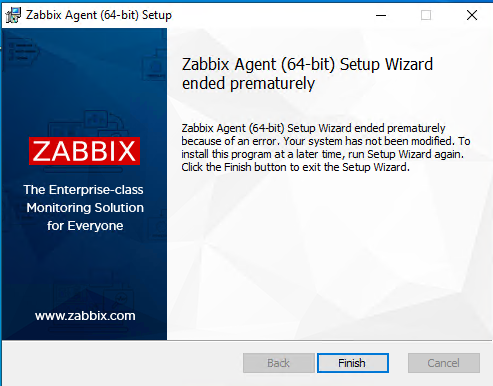 Maybe there is another way via windows api to check if the service is running.
I know, it is not a zabbix agent problem itself. It's just a feature request for a another way to achieve the same thing - just without the need of starting external cmds.
Regards
sebneu
part of

ZBXNEXT-7791 Include Sender and Get utilities to Zabbix agent 2 MSI

Closed