Problem report

Trivial
Sprint 90 (Jul 2022), Sprint 91 (Aug 2022), Sprint 92 (Sep 2022)
Steps to reproduce:
Create a new host e.g. "A"
Create the first item with "Trend storage period" 366d
Create the second item for host "A" with "History storage period" 360d and "Trend storage period" 360d
Open host "A" item page and check the History and Trends filters
Result: 360 days are converted like 1 year.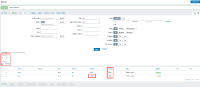 Looks like logic is that 1 month = 30 days, so 12 x 30 = 360d or 1y.
Note: this problem appears in the range 360-364days.
Expected: 365d = 1y. 360d should be converted correctly e.g. 360d = 11m 26d.
depends on

ZBX-7195 Maintenance periods not show minutes, when 1 month used in period

Open