Problem report

Trivial
After upgrading Zabbix from version 6.0.5 to version 6.0.7 LDAPS (port 636) authentication stopped working. Regular LDAP authentication (port 389) still works.
On version 6.0.5 LDAPS authentication was working perfectly. None configuration changes were made regarding LDAP authentication from 6.0.5 to 6.0.7.
Environment was updated to the following container images where LDAPS is not working:
zabbix-web-nginx-pgsql:6.0.7-ubuntu
zabbix-server-pgsql:6.0.7-ubuntu
When trying to configure LDAPS on Web, the message is presented.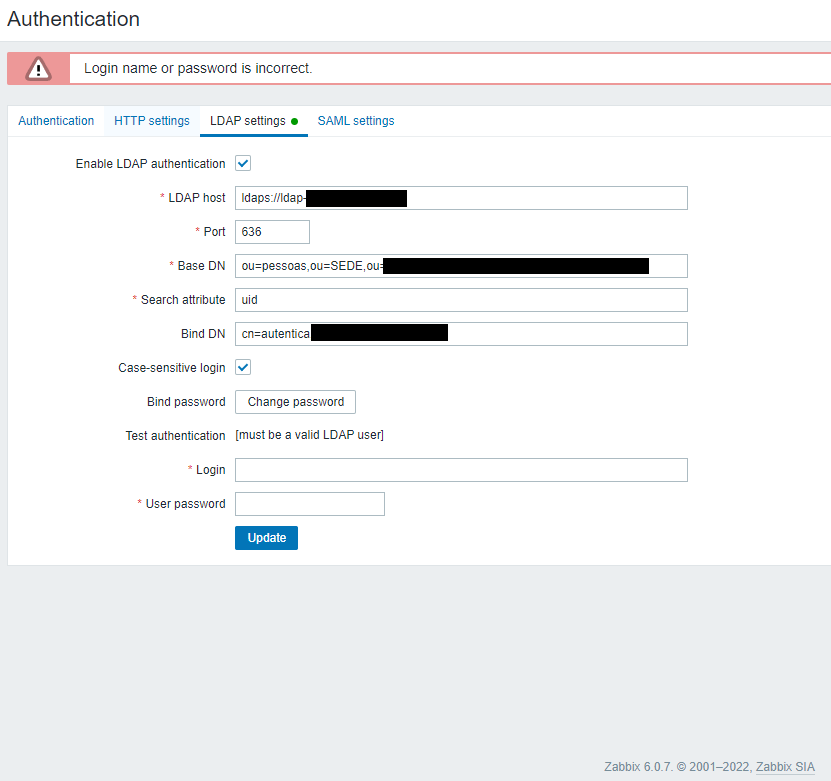 Trying to query ldapsearch inside zabbix-web-nginx-pgsql container brings this error:

The same query was execute in another machine running Ubuntu 22.04. It's possible to confirm LDAPS is working and loading data:
If I return Zabbix to version 6.0.5, LDAPS works perfectly.