Problem report

Trivial

6.0.8

,

6.2.2

,

6.4.0alpha1

,

6.4 (plan)
Steps done on pre-6.4.0alpha1 version of Zabbix.
Steps to reproduce:
Login to Zabbix Frontend as super-administrator.
Navigate to Data Collection => Templates.
Click Import button.
Select any valid import file, containing some new template.
Configure the popup form to have only Create new Templates checkbox selected.
Click Import button and confirm it on the next step.
Result:
PHP errors displayed:

Expected: no errors.
Form configuration: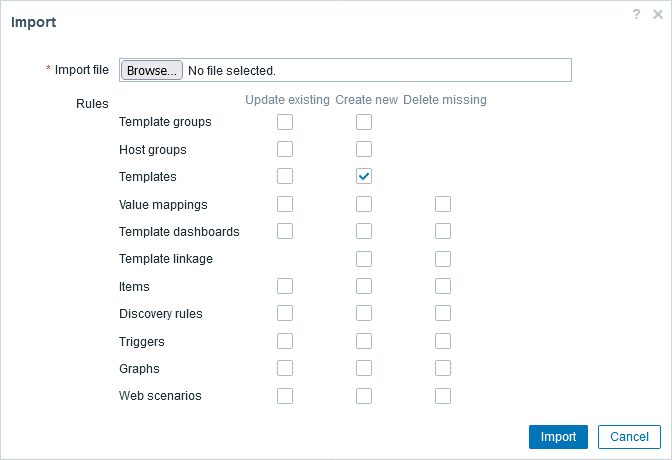 caused by

ZBXNEXT-6867 Implement audit for frontend (Templates)

Closed