Problem report

Trivial
1. Have some problems that were manually closed or closed by correlation;
2. go to Problem view and enable "Compact view" (or History tab if problems are too old);
3. observe that "i" icon for resolved problems is too high up near the border.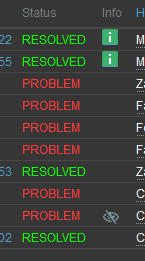 Icon should be vertically aligned to middle.