Problem report

Major
Sprint 94 (Nov 2022), Sprint 95 (Dec 2022), Sprint 96 (Jan 2023)
Hi Zabbix devs!
In Zabbix 6.0 we can use Mass update | Value mapping  and then Add from to add value mappings to a template from other templates: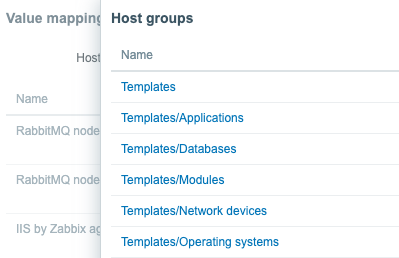 In Zabbix 6.2 this functionality is broken because of the added Template groups and the removal of Host groups for templates: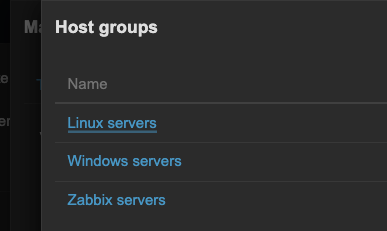 The new Template groups simply do not show up at all in Mass update.
If you ask me this is a Major issue, as with the removal of global value mappings, updating template their value mappings with values from other templates in Zabbix 6.2 is now completely umanagable. 
caused by

ZBXNEXT-2592 Add "Template groups", so templates could be stored there, not in host groups

Closed