Problem report

Trivial
Steps to reproduce:
Create LDAP (Active Directory) authentication method via frontend and test if it works.
After successful connection to AD enable "JIT provisioning".
Leave all optional setting for JIT provisioning empty - in default
Create User group mapping with wildcard filtering, optionally you can create media mapping.

LDAP group pattern - *
User groups - Zabbix_Super_Admin (our admin group in zabbix)
User role - Super admin role

With this setting you have proof you user can be created and he is find in some group.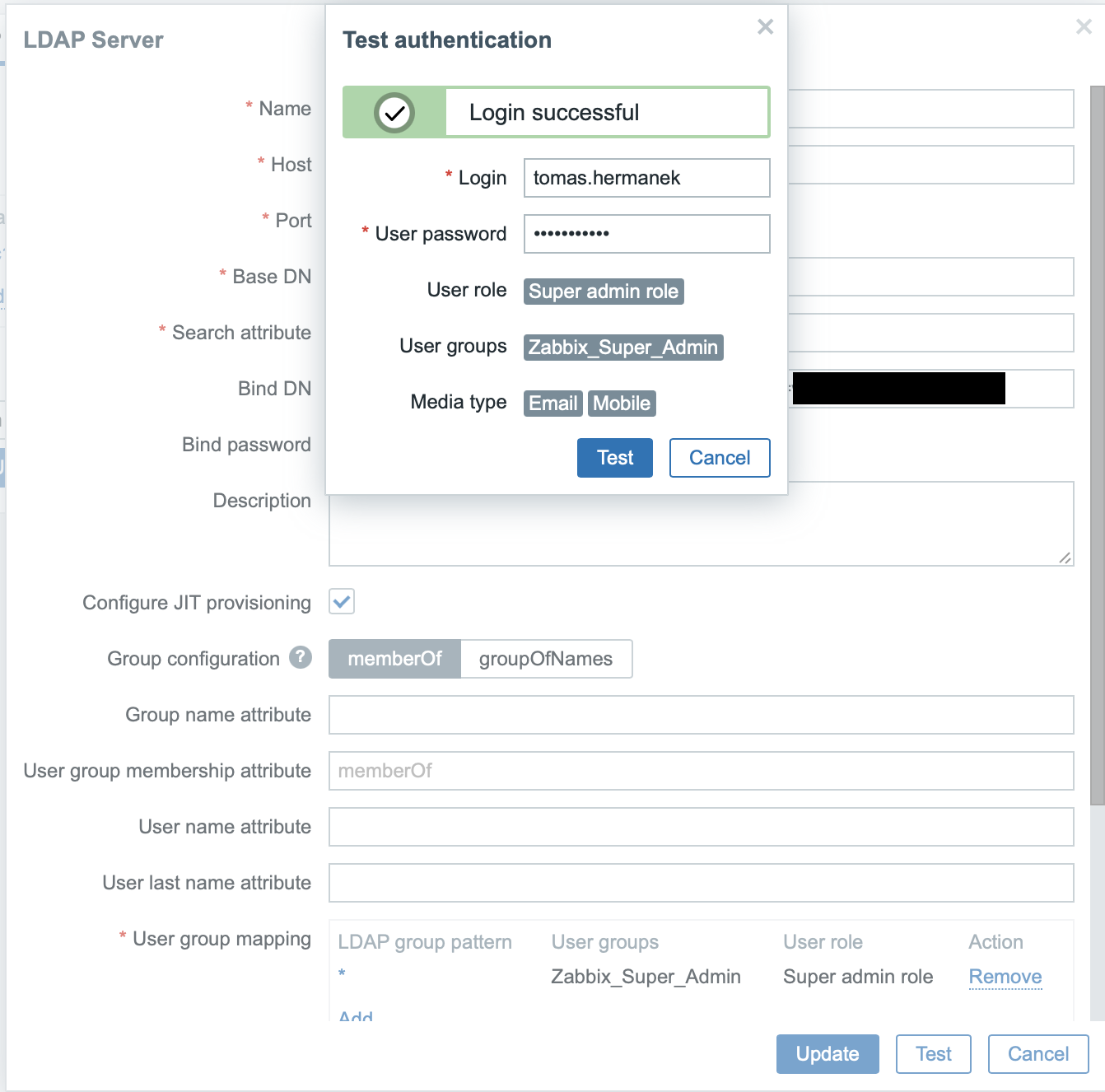 Now repeat step 4 with different ldap group pattern

LDAP group pattern - Zabbix_Super_Admin this is name of our zabbix group in AD with users (cn=Zabbix_Super_Admins)

Filter not work, test only found email and mobile number but no group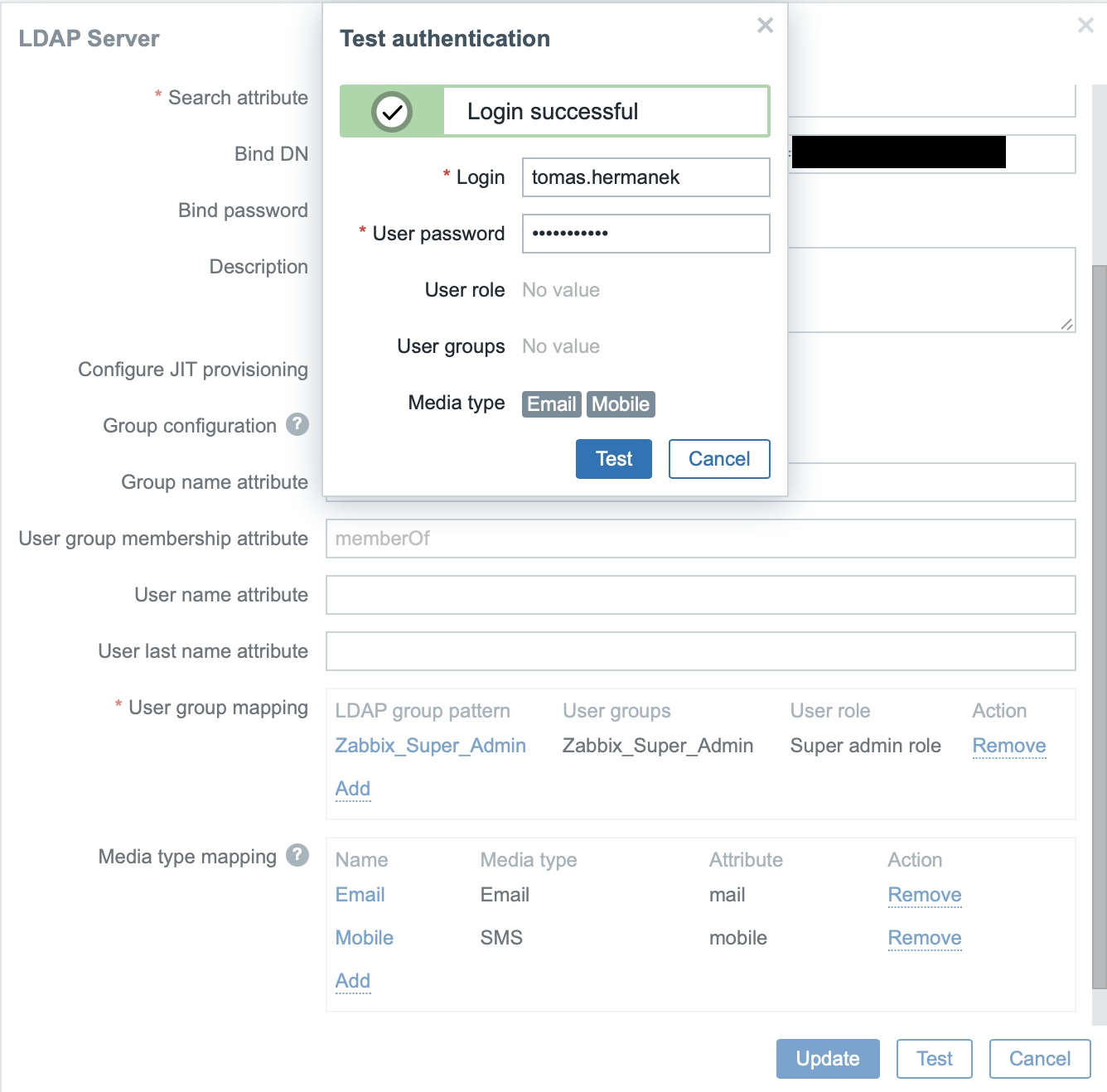 Im not sure if it is bug or incorrect setting. Please give me info if it is bug or incorrect setting
Result:
Filtering for AD maybe not work or I have incorrect setting.
Expected:
Find group for user.