Steps to reproduce:
Open zabbix GUI
Check client certificate expiration data
Result:
The client certification expiration remaining time is weird, because its value goes up and down like crazy. Check out a screenshot of some timespan:
Last 30min:

Last 7 days:

I haven't renewed any certificate for the last couple of months, why the value keeps changing up and down?
When I reach my cluster it shows that expiration date is far: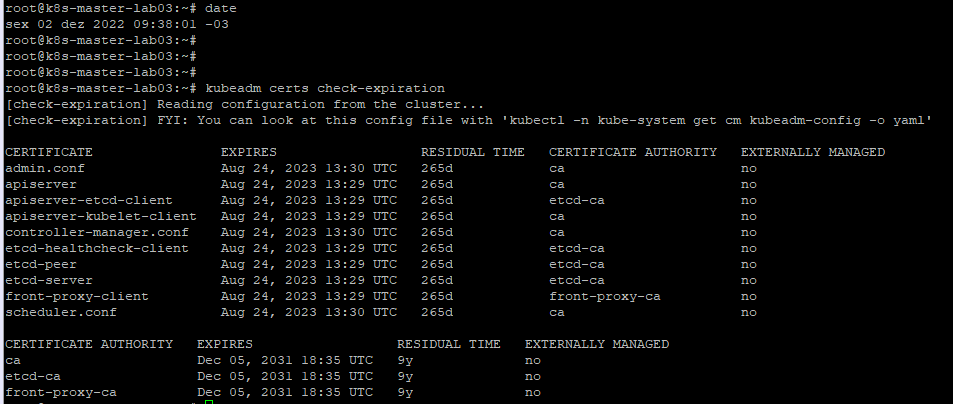 Expected:
The expected behavior is that the value would decrease along time. It should decrease an hour after 1 hour, 1 day after 1 day and so on...