Incident report

Trivial
Steps to reproduce:
In All Templates / Aranet Cloud / Items -> Aranet: Get Data
Test
Get Value from Host enabled
Click get Value and Test
Returned error shown in screen capture
Result:
See screenshot...
Expected:
Data returned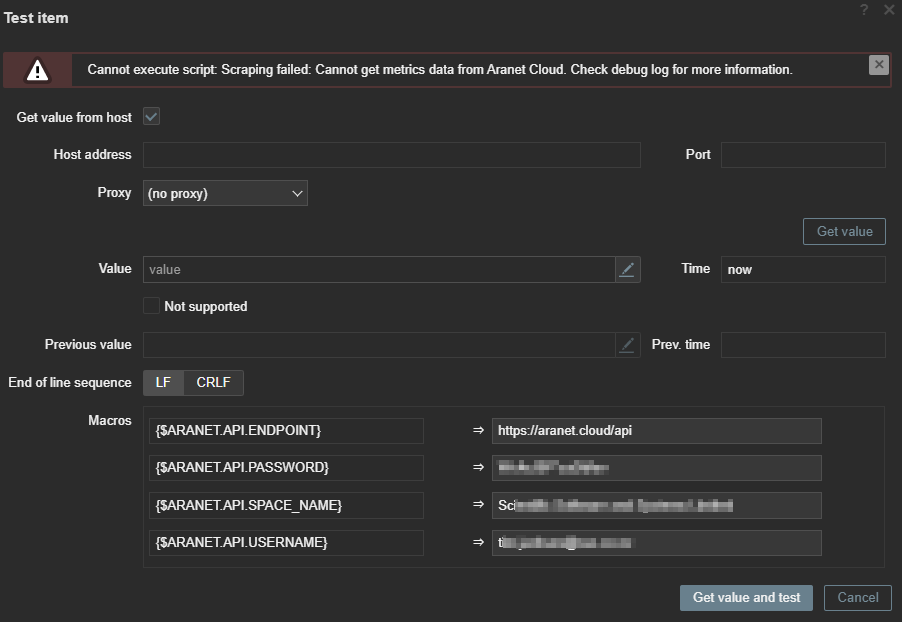 The system stopped collecting date about 7/11/2022
I have
upgraded the Zabbix Docker version to 6.2
Downloaded and applied the latest template from the Zabbix repository - 6.2 version
Still no good.
Authentication works as I can change the password and get an auth error.
Any ideas?
Thanks
Tim