Incident report

Minor
We had an item "status" in the past, which was removed some time ago. However, "Host status" value mapping is still there in data.tmpl: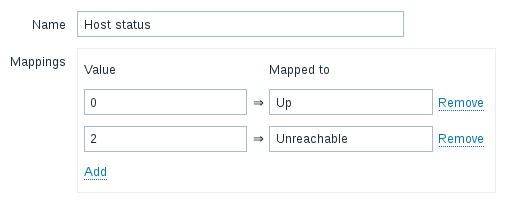 This value mapping does not seem to be used in the default install.
It is proposed to either remove this value mapping or (as suggested by richlv) make it usable by zabbix[host,<type>,available] item.