Type: Change Request

Priority: Minor
Suppose we set up Zabbix frontend with PostgreSQL. If there is something wrong with the database connection, it just says "Error connecting to database." with no further explanation: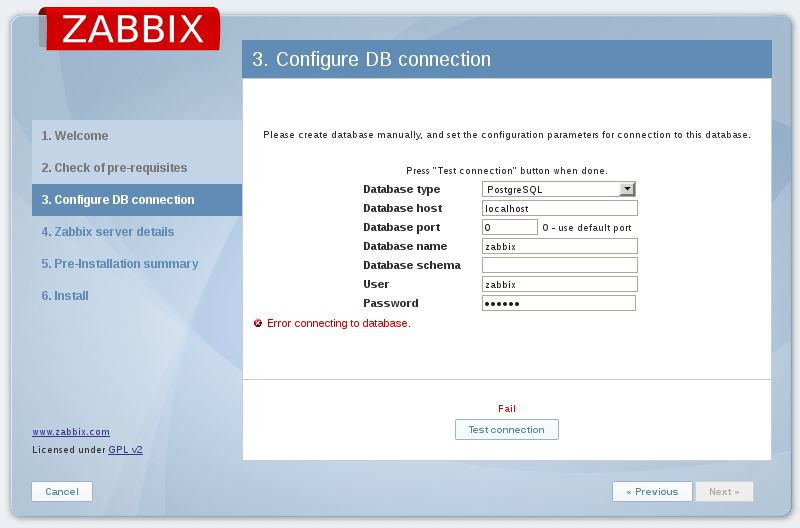 With MySQL, it explains the reason well:

It would be nice if there would be a detailed error message for PostgreSQL, too.