Type: Change Request

Priority: Minor

Affects Version/s:

4.0.6

,

4.2.1
Kindly consider installing an option to specify the "end time" of the maintenance period.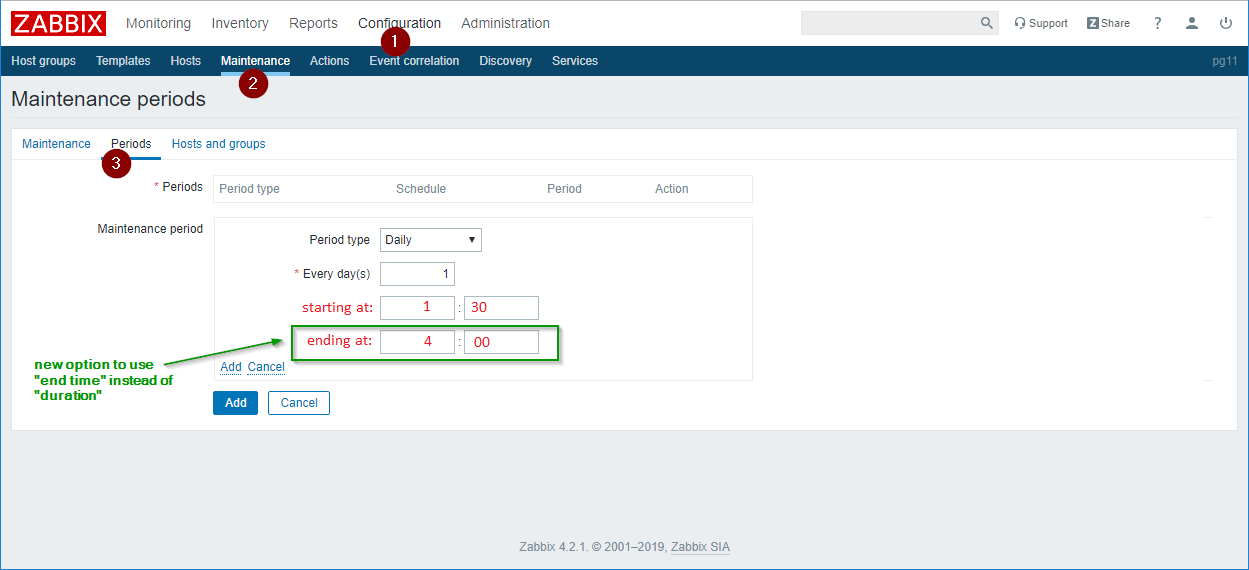 This will definitely bring us some benefits in a case of maintenance window are running for multiple hours. In case, if there comes DST switching during this period, the system will continue to work more flawlessly.
part of

ZBX-9387 Incorrect maintenance calculations on when DST changed to summer time

Reopened