Type: Change Request

Priority: Trivial

Affects Version/s:

4.0.10rc1
When acknowledging/updating a problem, the "Acknowledge" checkbox is very easy to miss.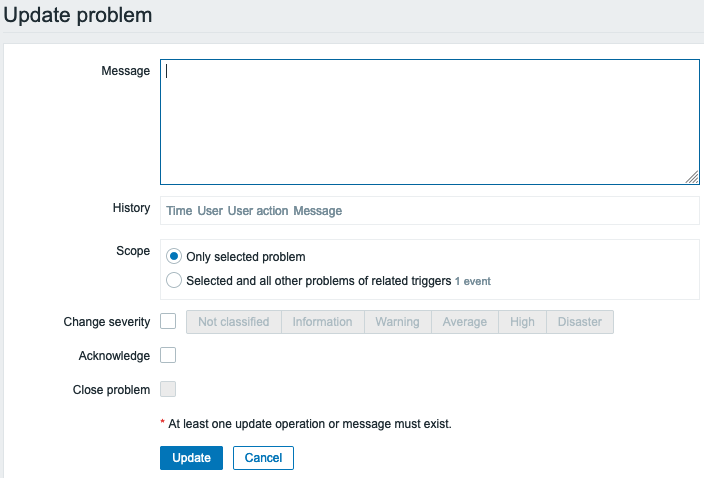 The "Update" button could be split in two buttons, "Acknowledge and update", and "Update".
The second button could be named "Update without acknowledging", but that seems a bit too long.
An example from another software that split out an easy-to-miss checkbox in a separate button - the "Download as new layer" checkbox previously was very easy to miss or forget: