Change Request

Minor
Media type test feature is a good thing to check your media types.
It is even more important if you are using Webhooks. The problem is that while it shows the final result, log entries produced by Webhook script are still only present in log file of Zabbix Server. This gets even worse if debug level logging is used in webhook while Zabbix Server is configured to log warning (and above) level messages.
I propose to introduce logs to media type test feature. That way I can easily check media type and get all the log messages I need without altering log level on Zabbix Server: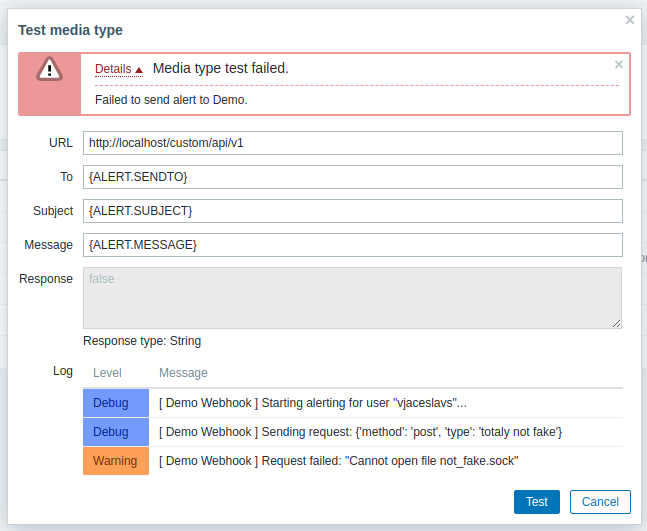 This is also an important feature to have for all the integrations being developed.
causes

ZBX-18518 Broken remaining symbol counter in an overlay of multiline control

Closed
There are no Sub-Tasks for this issue.