Change Request

Trivial
As ZBXNEXT-7125 just got closed, I will create a new feature request for it.
With graphs we can just click and download the graph as image: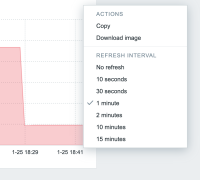 It would be a nice addition if we can do the same with this (and more?) widgets, instead of making screenshots.