Change Request

Minor
It would be nice to have an option to increase the width of a specific column. Set the size of column to the width, which matches the length of current maximum value on screen.
Something similar like in MS Excel, we click between columns:

One example: Official SSL certificate monitoring template produces a lot of string values in the output: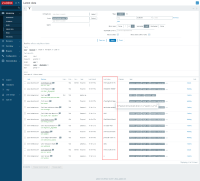 Doing mouse over to each value is not productive.