Change Request

Medium

Ubuntu 20.04, postgresql 14, timescaledb 2
Documentation states, that (for example) {HOST.HOST} macro can be used within "Item key parameters" and "Tag names and values":  https://www.zabbix.com/documentation/current/en/manual/appendix/macros/supported_by_location
For me it does not work neither in templates nor discovered items - only LLD macros work.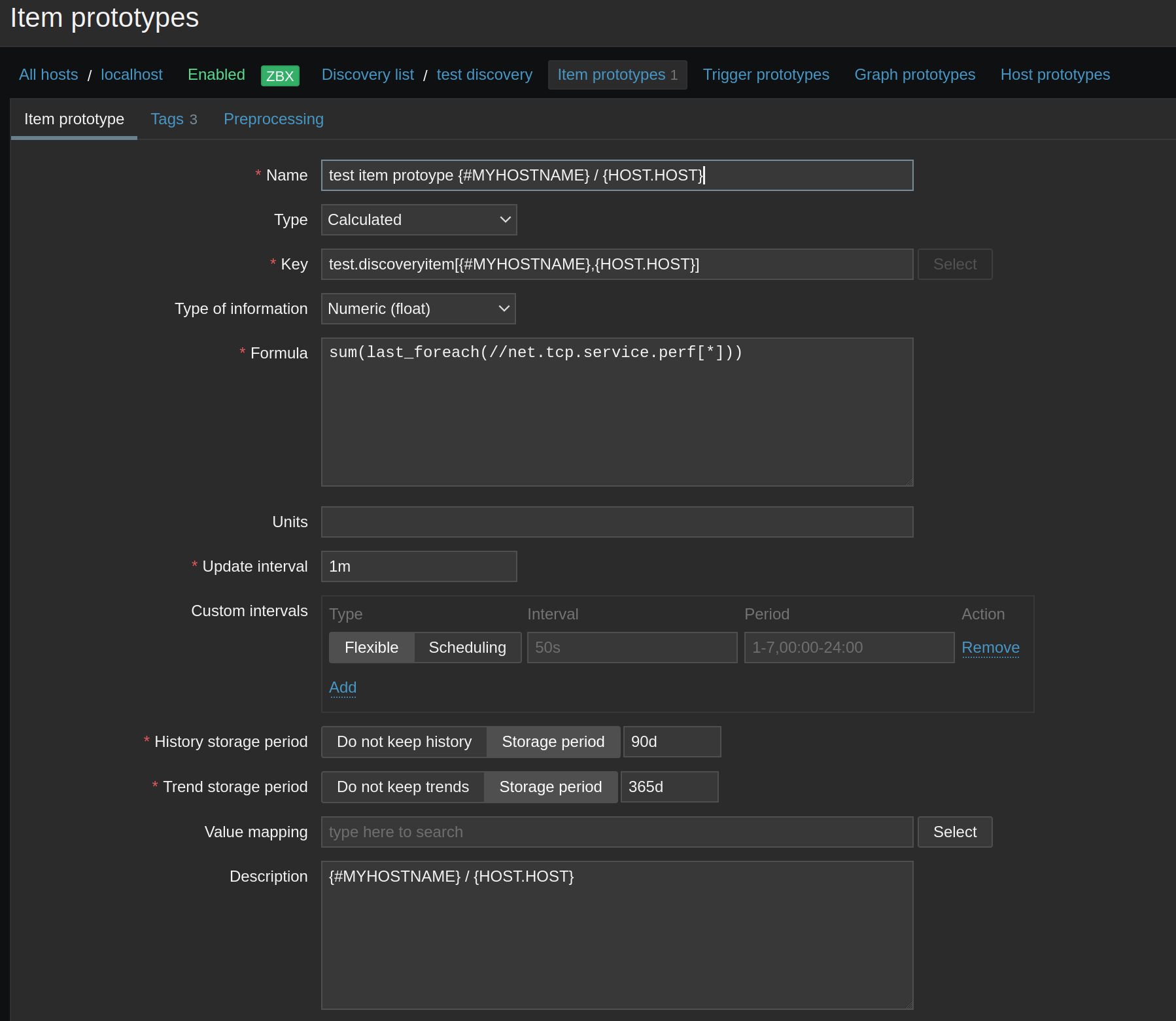 Please close this, if I just did not understand the documentation.
One can workaround this by creating additional LLD macros from the normal macros via scripts, but I think this is not the proper way to do.