Change Request

Trivial

Web and official documentation
Official documentation includes the countunique() function within the "History function".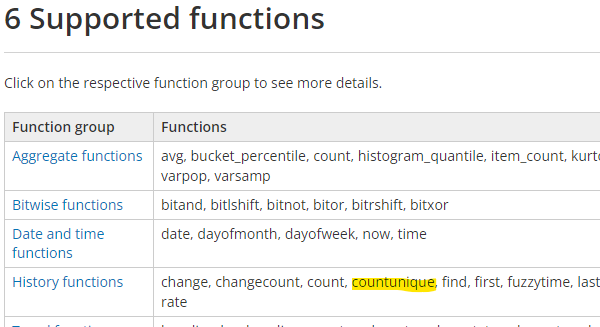 When using the "expression" wizard for trigger creation at Zabbix's frontend, we see the same countunique() function as an "Aggregate function".


It seems to me that the Aggregate group of functions is more adequate to the actual meaning of this function.