Change Request

Trivial
Steps to reproduce:
Create a new template.
Add a new Item with key "icmpping

[8.8.8.8]

" to the template.
Create a new host without an interface.
Add the template to the host.
Result:
Cannot find host interface on "New Host" for item key "icmpping[8.8.8.8]".
Expected:
If we add a dummy interface, the template is added successfully, and starts pinging 8.8.8.8 from the Zabbix server.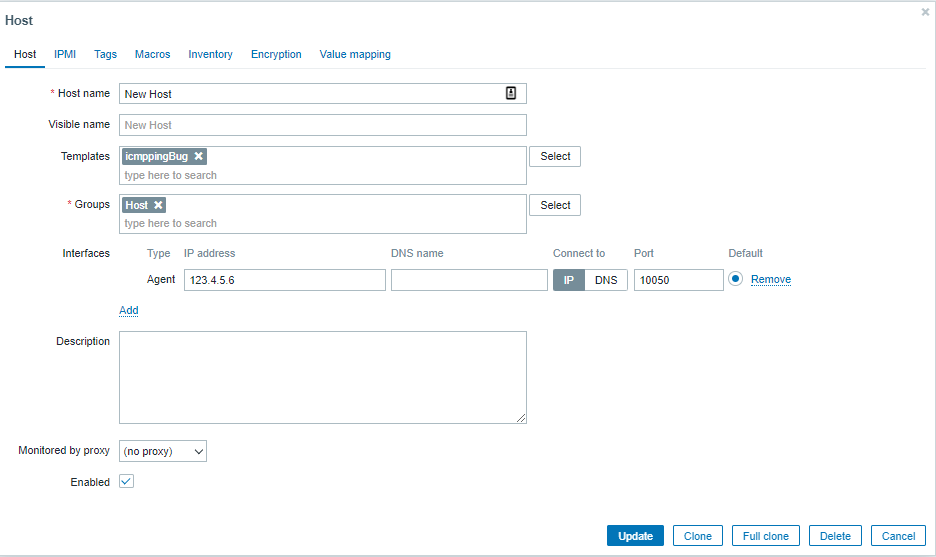 Ping works.

duplicates

ZBXNEXT-6406 Do not require Host Interface for External / Simple Checks

Closed