Background
On the Zabbix Summit 2022 I made some suggestions regarding the names of Items and Triggers:
https://www.youtube.com/embed/RA2QkR9wNiQ?start=28568&autoplay=1
https://assets.zabbix.com/files/events/2022/zabbix_summit_2022/Nathan_Liefting_Keeping%20things%20structured%20within%20Zabbix.pdf
As suggested hereby a new case to include these improvements. Related ticket: ZBXNEXT-7949
---
Proposal
Most things in the Zabbix frontend are sorted alphabetically, so are the Items and Triggers. To keep things more structured when building and when trying to find items in Latest data prefixes can make things a lot easier.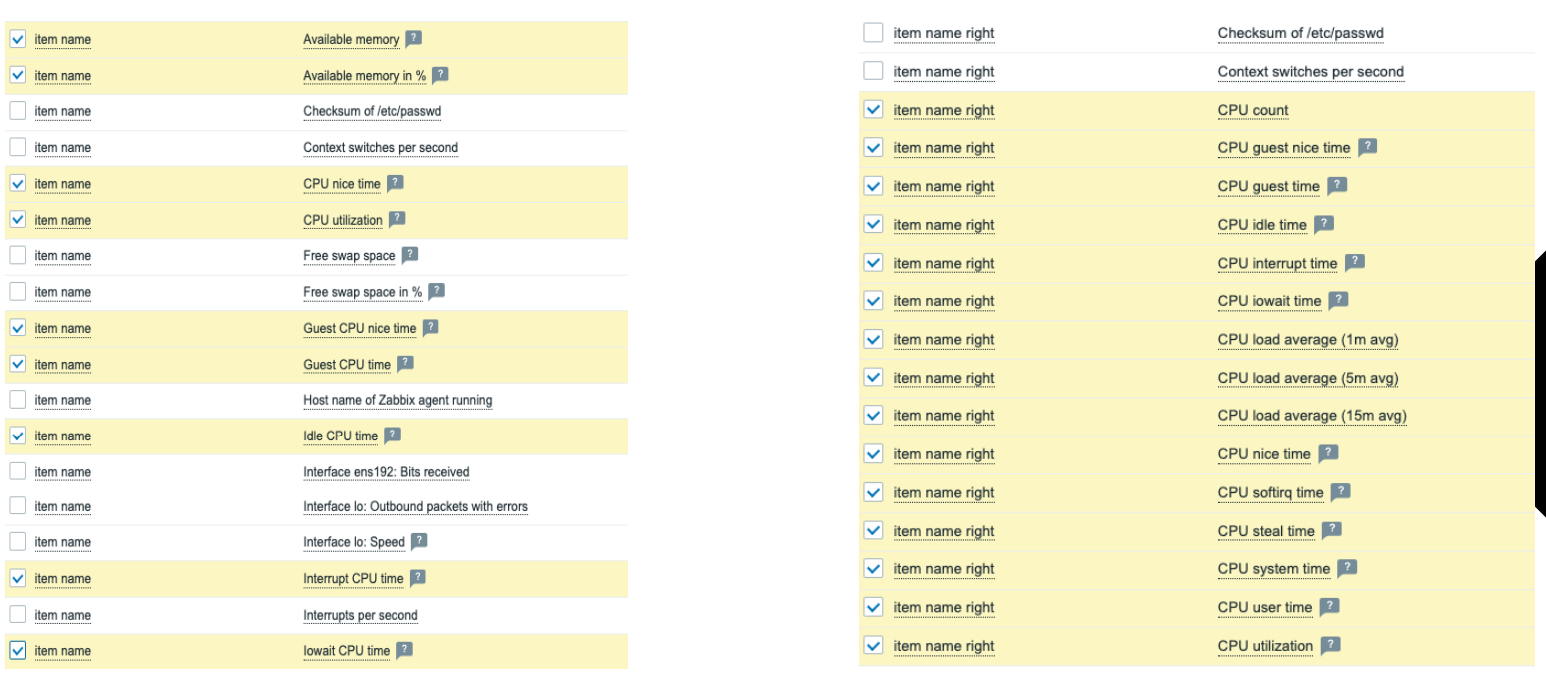 For example in the screenshot above from the default Linux by Zabbix agent template. The Memory and CPU items are not all prefixed and thus gaps between the items that "belong together" start showing in our frontend. On the left the original, on the right my suggested prefixed format.
Another example is seen with Swap related items:



There's 21 unrelated items between the different types of Swap related items in the  Configuration | Templates | Linux by Zabbix agent Items view. On the left the original, on the right my suggested prefixed format.
Although less intrusive for Triggers (since we don't have to worry about latest data) The same could be said for some of the triggers: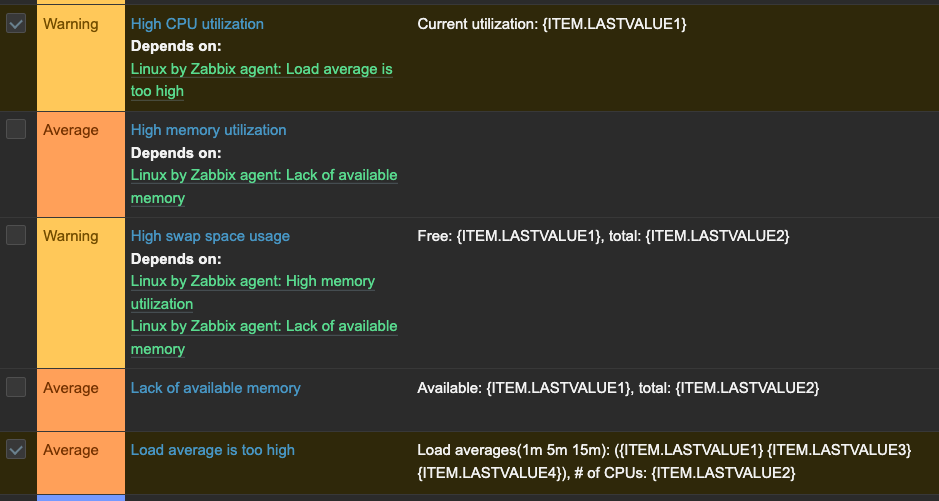 The same can be applied to item/trigger prototypes on LLD rules. Although those most often are already prefixed in some manner.
---
To conclude
The general idea here is to make better use of the Alphabetical sorting in the Configuration and Monitoring pages. It's an overal suggestion that can be applied as a best practice on every default Zabbix template.
Doing so on default templates and picking it up as a best practice will not only improve official templates, but also the way the Zabbix community works with items/triggers in general.