Change Request

Trivial
Background
On the Zabbix Summit 2022 I made some suggestions regarding the names of Items and Triggers:
https://www.youtube.com/embed/RA2QkR9wNiQ?start=28568&autoplay=1
https://assets.zabbix.com/files/events/2022/zabbix_summit_2022/Nathan_Liefting_Keeping%20things%20structured%20within%20Zabbix.pdf
As suggested hereby a new case to include these improvements. Related ticket: ZBXNEXT-7949
---
Proposal
The current Zabbix default Host groups do not utilize subgroups at all, even though in best practice it seems like the preferred method. Suggestion: Rename and restructure the Host group names for a better default Zabbix experience and teaching best practice to the Zabbix community for the start.
Current default host groups: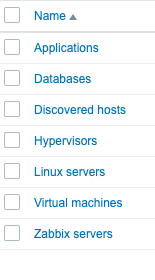 Suggested improved default host groups + additions: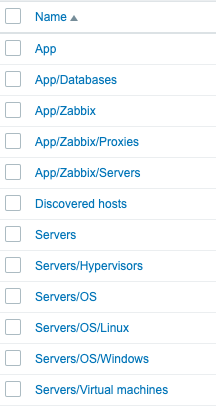 ---
To conclude
It's all about teaching the best practice in this case. Showing users how it's done right from the start.
Not sure if the suggested host groups are the most ideal situation for everyone, it's a format I personally feel applies to most situations.
Perhaps a better default set of host groups is available. But the principle remains the same, we should use subgroups from the start.