Change Request

Trivial
Background
On the Zabbix Summit 2022 I made some suggestions regarding the names of Items and Triggers:
https://www.youtube.com/embed/RA2QkR9wNiQ?start=28568&autoplay=1
https://assets.zabbix.com/files/events/2022/zabbix_summit_2022/Nathan_Liefting_Keeping%20things%20structured%20within%20Zabbix.pdf
As suggested hereby a new case to include these improvements. Related ticket: ZBXNEXT-7949
---
Proposal
In Zabbix the Dashboards / Maps / Actions are all sorting Alphabetically in their respected configuration/monitoring pages. Because of this in environments with a lot of different Dashboards / Maps / Actions we can lose track of stuff in the long lists.
For Dashboards and Maps I always like to use the same "subgroup" kind of implementation that Host groups have. This way the Alphabetical sorting sorts things for us and it's easy to find stuff: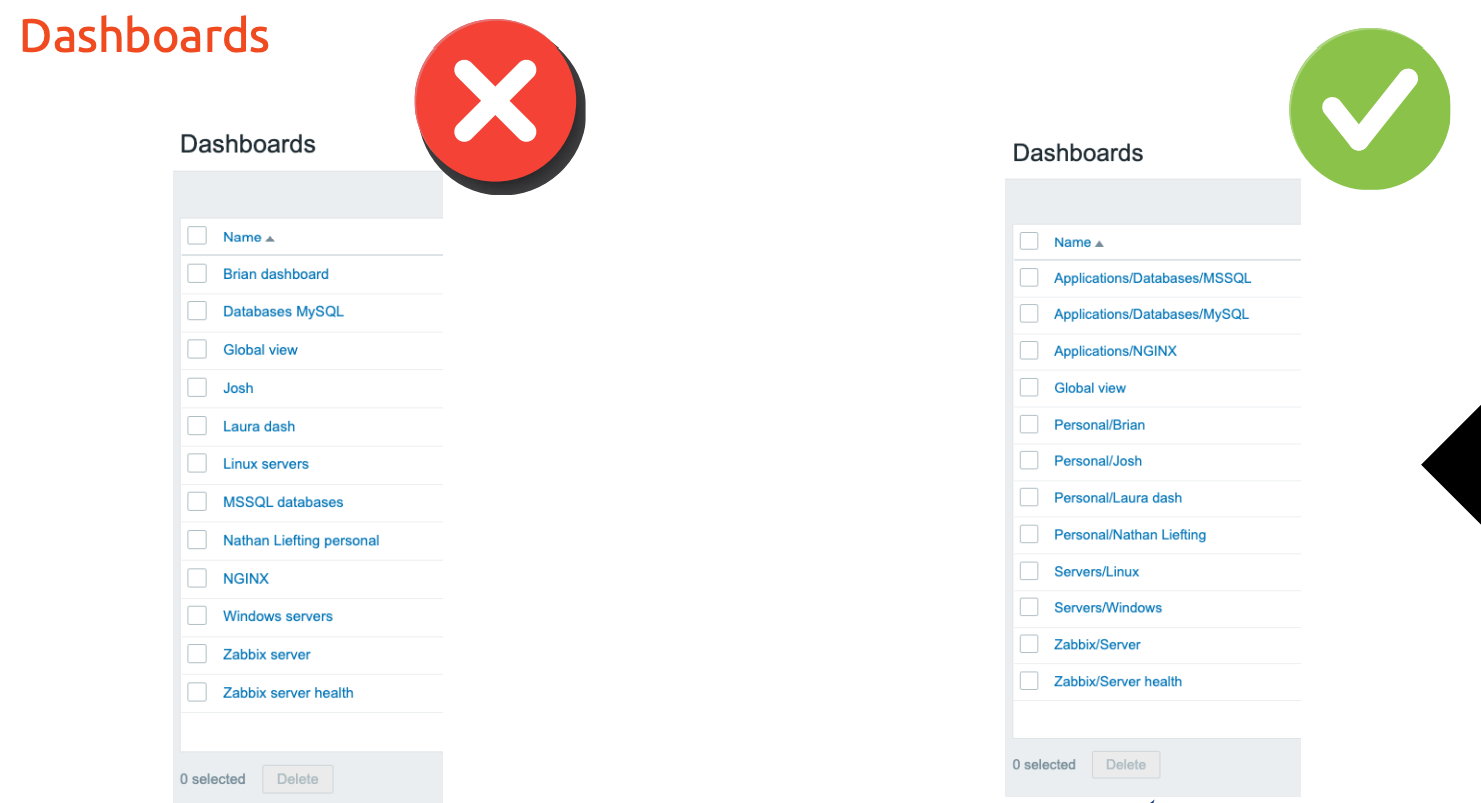 Suggestion is to already apply this to the default Dashboards. We don't have a lot of them, but it could help already: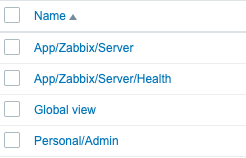 Same thing for Maps:


A similar design might be possible for Actions.