Epic

Critical
The zabbix process cannot be stopped and the machine freezes when the reboot command is executed
mysql version:8.0.29
zabbix server version:6.0.11
linux:ubuntu21.10
Stop mysql first before stopping zabbix,Run the "systemctl stop zabbix-server" zabbix-server Process not ending.
Logs are always printed:
cannot stop HA manager: Cannot connect to service 

"haservice"

: [111] Connection refused. 
When you run the reboot command, the machine freezes.
HA manager process Always present And the parent process is 1.
Solve by modifying the source code;
The path is "src/zabbix_server/ha/ha_manager.c "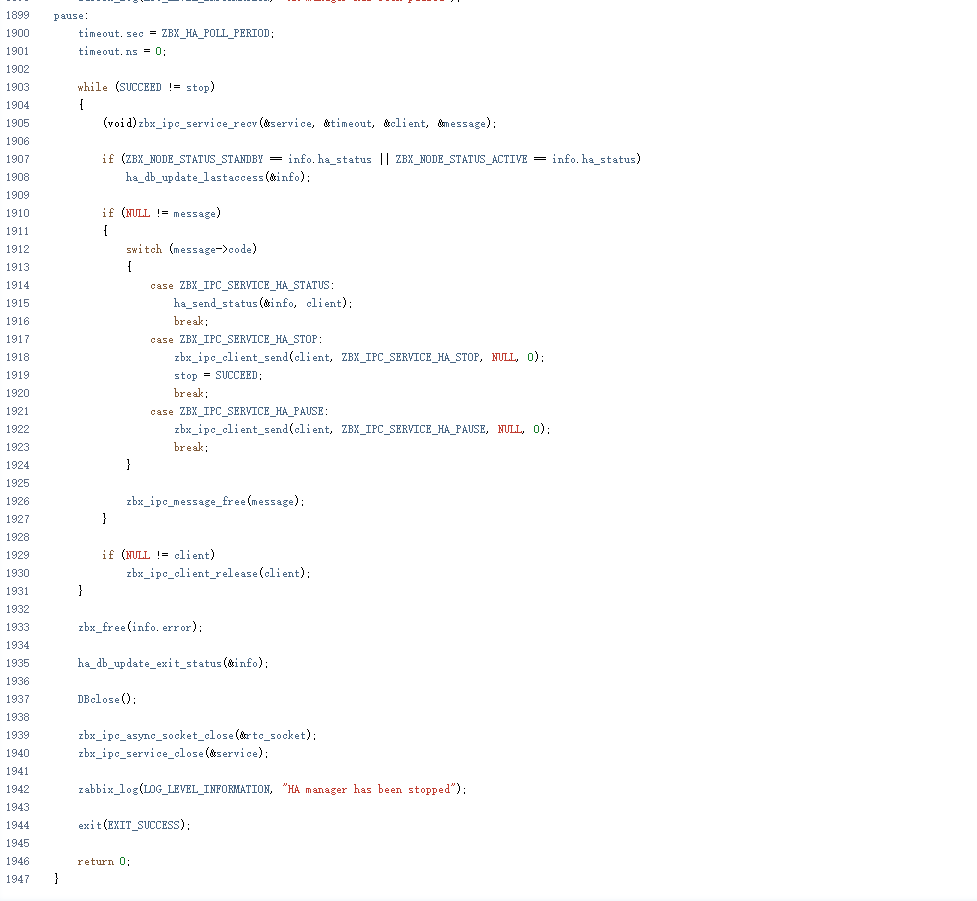 Deleted line 1903 resolved("while")
But it is not known whether there will be other effects;
Hope this problem can be fixed in 6.0LTS