New Feature Request

Medium
I want to have the ability to send a notification to another user/group/team about a problem. That way I can, kind of, reassign a problem to the other team.
This operation can be added in the ACK section. It can also send, along with a default email description of the trigger, tags, etc, as an additional note the message in the ACK section.
A simple example: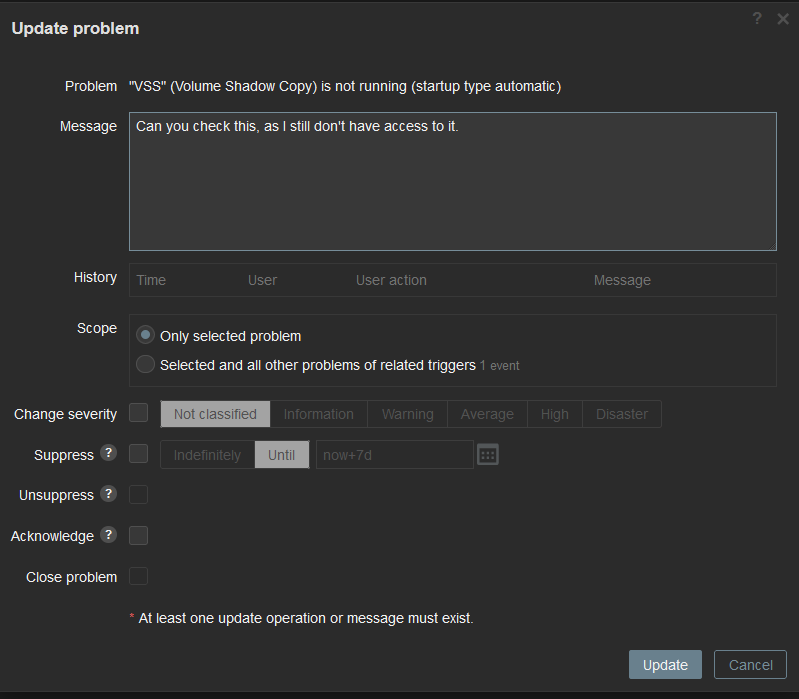 Additionally, it will add more advantages if you can add/modify/remove a tag to the problem. Like the "suppress" that only affect that only problem.
Example: I can have a tag named "team" with "support level1" and I want to change it to "support level2".
If we use the correct filters in our dashboards, it will no longer shown in my team, but it will be shown to the other team.