Change Request

Minor
Can you please add edit options in user profile media tab, for users witch is created automatically from provisioning? Other public solutions for user provisioning in Zabbix already have this feature. It would be nice to have this internally in Zabbix. Without this option it can be blocker in some user cases.
Examples of usage:
1) Employees have vacation and we need to disable his media.
2) All synced media is not used for all users but other is used. In this case you need to change all operations in action for using exact media not all. We are not be able to disable some user medias.
3) We need to have setting witch severity is allowed to used media. For example for SMS or CALL we need only High and Disaster enabled.
This options we are using in customers environments:
| When active | Use if severity | Status |
| --- | --- | --- |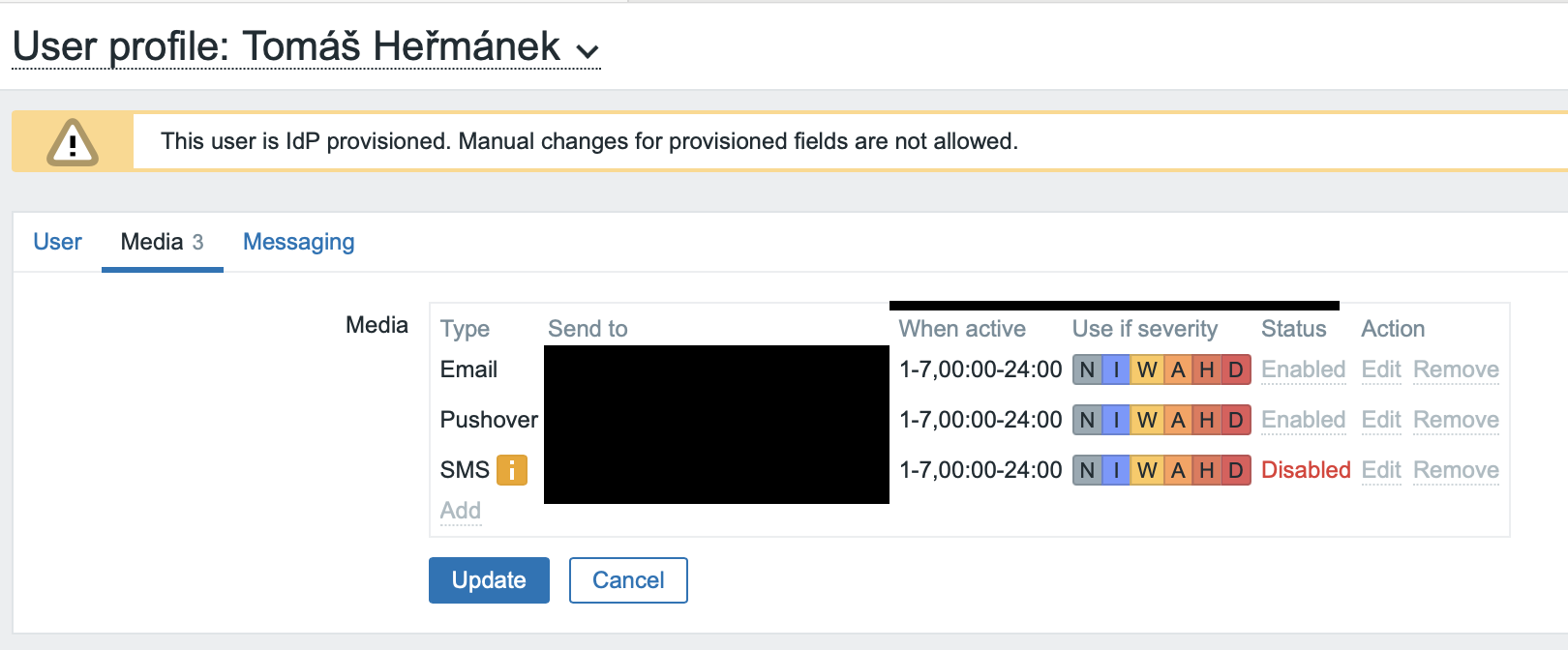 part of

ZBXNEXT-8760 JIT user provisioning improvement

Spec. sign-off