Problem report

Blocker

Centos 7, Zabbix 3.4.0alpha1, r68166

Zabbix server crashes when receiving snmptrap using perl script as handler.
Can't reproduce in 3.2.6 only have the problem in trunk currently.
To reproduce:
1. Install snmptrap required things:

yum -y install net-snmp net-snmp-perl

#in centos:

echo "OPTIONS=-On -Lsd -p /

var

/run/snmptrapd.pid" >> /etc/sysconfig/snmptrapd 

mkdir -p /etc/zabbix/scripts
cp misc/snmptrap/zabbix_trap_receiver.pl /etc/zabbix/scripts
chmod +x /etc/zabbix/scripts/*

echo "perl 

do

'/etc/zabbix/scripts/zabbix_trap_receiver.pl'

" >> /etc/snmp/snmptrapd.conf
echo 

"disableAuthorization yes"

 >> /etc/snmp/snmptrapd.conf 

touch /tmp/zabbix_traps.tmp
sed -i -e 

's/# StartSNMPTrapper=0/StartSNMPTrapper=1/g'

 /etc/zabbix_server.conf

systemctl enable snmptrapd
service snmptrapd start
/etc/init.d/zabbix_server restart

2. - Create snmptrap.fallback item under zabbix server host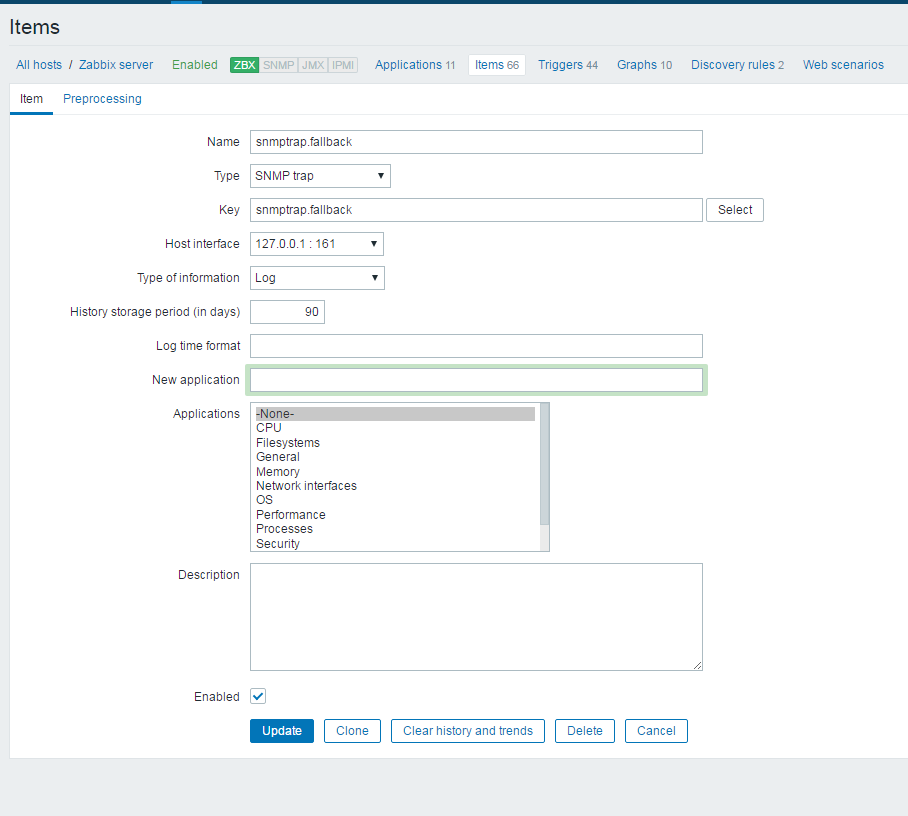 3. send some traps:

snmptrap -v 1 -c 

public

 localhost .1.3.6.1.6.3 "" 0 0 coldStart.0

Might be not the first trap that will crash it.
zabbix_server.log attached.