Problem report

Critical
Upgrade from earlier version of Zabbix to 6.0 and try to update template to latest version from git - it usually fails with error that some item already exists.
Here is the import screen, notice all items displayed as new: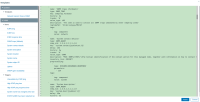 And then it fails: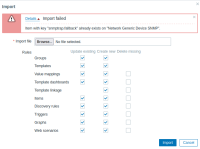 It works when all "Delete" checkboxes are selected, so apparently existing items cannot be correctly detected.
Is this an expected effect of new uuid functionality?
causes

ZBXNEXT-7951 Configuration import improvements

Closed
depends on

ZBX-21297 zabbix template import diff is not working as expected

Confirmed
is duplicated by