Problem report

Trivial

OS: CentOS Stream release 8
DB: postgresql 14, timescaldb 2.6
PHP: 7.4
Hello!
I am trying to migrate template and host file from zabbix 5.0.7 to 6.2 . After exporting from 5.0.2 the xml file failed to import to zabbix 6.2. Please help me out.
Also, attached the export template file.
previous 5.0.2 zabbix version i was using redhat 8 and postgresql 11 and timescaledb 1.6.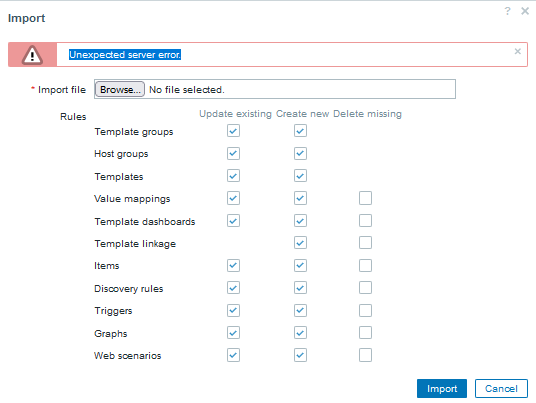 duplicates

ZBX-20679 Template import on 6.0 doesn't recognize existing items.

Confirmed